Find more than 90 of the best Ramadan food ideas to break your fast along with tips for staying healthy, satisfied, and energized throughout the entirety of the holy month! Whether you celebrate or not, you won't want to miss out on these easy, flavor-loaded Ramadan recipes.
What Is Ramadan?
A holy month observed by Muslims, Ramadan is the ninth month of the Islamic calendar. The holiday is dictated by the shape of the moon, beginning and ending with its crescent shape. As a result, the time of observance for Ramadan changes every year but always lasts for 30 days.
Muslims believe that in 610 A.D. God gave Muhammad the Qu'ran Islam's holy book during the time of Ramadan. This action was the first time God revealed that Muhammad was a prophet in charge of carrying and spreading God's message.
Today, Ramadan is seen as a month of reflection that brings Muslims closer to God. During this time, they devote extra time to studying the Qu'ran and focusing on gratitude and compassion. In addition, Ramadan is marked by fairly intense periods of fasting throughout the day.
*For more specifics on the origins and traditions of Ramadan, you can find detailed information on reputable sites such as those here and here.
What Are Traditional Ramadan Foods?
During Ramadan, those that are able to fast are permitted only two meals a day and do not break their fast. Even water is not consumed in between meals! As a result, consuming proper foods to stay healthy and energized of utmost importance.
Traditionally, the first meal of the day, known as suhoor, consists of hearty, nutritious foods such as fruit and bread.
Meanwhile, the second meal of the day, known as iftar, is comprised of several courses often including soup, main dishes, and sweet desserts.
The type of traditional foods eaten during this time varies from region to region. However, some of the most popular items include dates, haleem, sambusa, kebab, fattoush, jallab, fresh fruit salad, maamoul, and baklava.
What Cannot Be Eaten During Ramadan?
Throughout Ramadan, there are no restrictions on food consumption. However, it's advisable to be mindful of high-sodium and deep-fried foods that can make you feel dehydrated and lethargic. Prioritizing whole foods, plenty of fruits and vegetables, and healthy fats is a great way to ensure you're getting the nutrients your body needs. Here are some of our recommendations for foods to steer clear of in order to feel your best..
Fried and fatty items
Foods that contain a high sodium content
Excessively sugary foods
caffeine
Benefits of Fasting
In addition to having religious benefits, it is widely acknowledged that fasting can be beneficial for one's overall health (as long as they are healthy enough to do so). While abstaining from frequent meals can help enhance willpower, it also has been shown to:
Reduce Hypertension
Improve Brain Function
Assist with Weight Loss
Reduce the Risk of Cancer
Reduce Inflammation
Lower Blood Sugar
*Note: This is not medical advice. Please be sure to consult with your doctor before attempting to fast or making any dietary or lifestyle changes.
Tips for Staying Healthy During Ramadan
While there are incredible mental and physical benefits that come from fasting during Ramadan, abstaining from food and drinks can be quite hard. Therefore, it is crucial to nourish your body properly during this time to ensure you stay healthy and energized.
Of course, eating well-rounded meals is of utmost importance. So, be sure to load up on lots of high-quality protein, healthy fats, fiber, and nutrients from fruits and veggies. In addition, we also recommend:
Prepping Ahead of Time – Having nutritious, pre-made meals will make it easier to stick to your healthy eating goals when you feel like you're starving. Instead of standing over a stove waiting for your meals to cook, all you'll have to do is heat them back up!
Eating Suhoor – It can be tempting to hit snooze. However, we strongly recommend making sure you're waking up early enough to eat suhoor, the frist meal of the day. This will help you feel your best until the evening.
Hydrating – It can be easy to become dehydrated during Ramadan. So, we suggest trying to limit caffeine and consuming hydrating foods like soups, fruits, and veggies. Of course, you'll also want to be sure to drink plenty of water.
Eating Your Carbs – Low-carb diets might be popular right now, but Ramadan is not the time to partake! Carbs are our bodies' number one source of energy. Consuming complex carbs rich in vitamins, minerals, and fiber is one of the easiest ways to restore your energy and keep your body strong.
Avoiding Processed and Packaged Foods – Highly processed items are often loaded with salt and sugar and have very little nutritional value. As a result, they're likely to leave you feeling worse than before.
90+ Ramadan Food Ideas
Alright, now that we've got the basics out of the way, let's dive into the good part and talk all about Ramadan food! Below you'll find a list of our favorite Ramadan recipes that we make for ourselves and our families not only during the holy month but all year round!
Breakfast Ideas (Food for Suhoor)
Of course, you can stick with classic breakfast recipes like scrambled eggs for a quick, filling meal. However, we like to prepare a large, satisfying spread for suhoor complete with sweet and savory recipes to set us up for a successful day! No matter what we're serving, we love to add a side of fresh berries for extra nutrients and fiber. Keep reading to learn how to store them to keep them fresh!
Snacks and Appetizers
While we're not snacking during Ramadan, we do love a good appetizer to help kickstart the breaking of our fast, and these Ramadan foods are some of our faves.
Sides and Salads
While we love a simple side like sweet potato fries, we tend to go all out during Ramadan with hearty recipes that pack in tons of energy and nutrients to help keep us satisfied.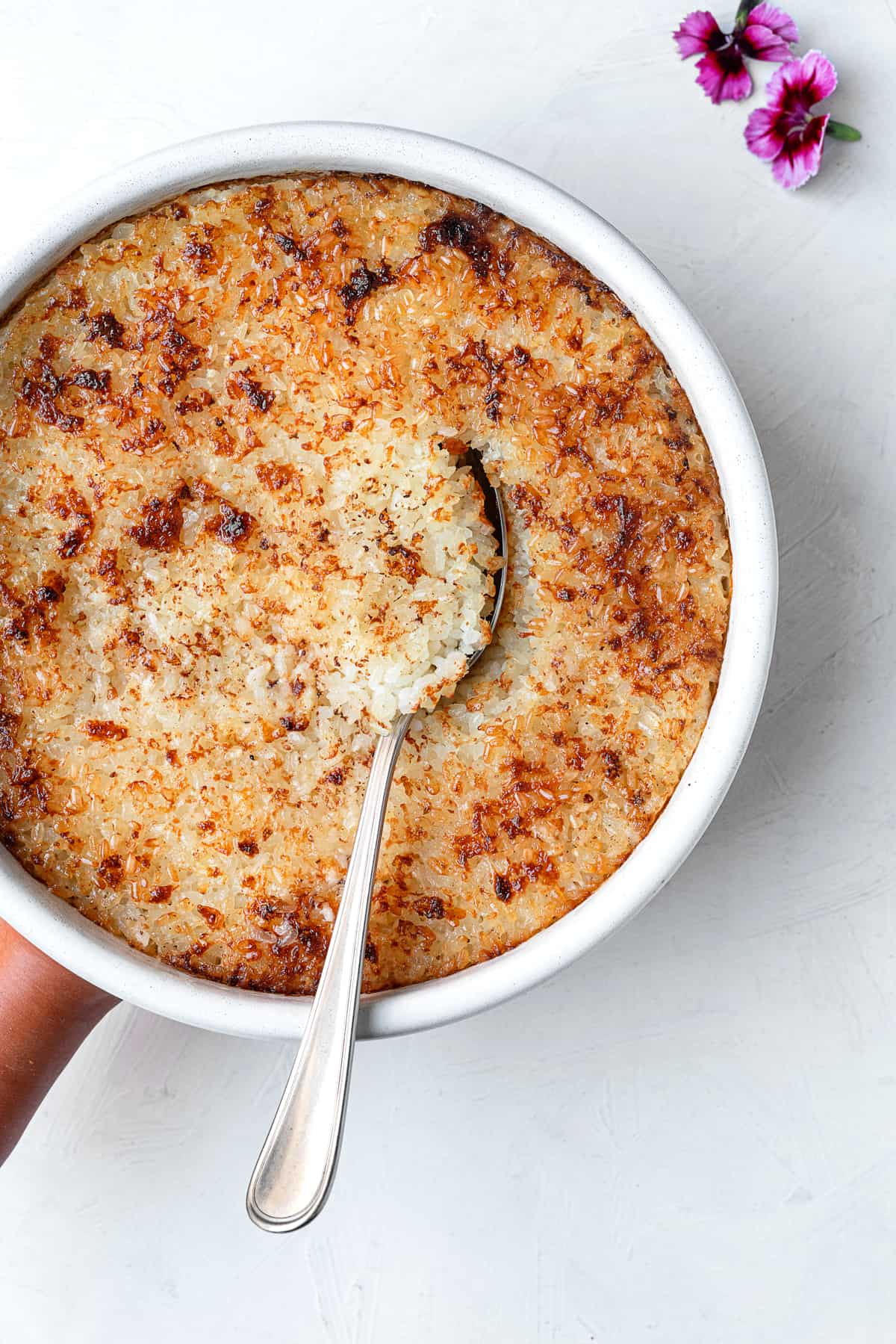 Main Courses
The dishes we look forward to eating the most, these main courses aren't your standard chicken tender dinner. Although they're all easy to make, they're full of warming flavors guaranteed to fill you with joy.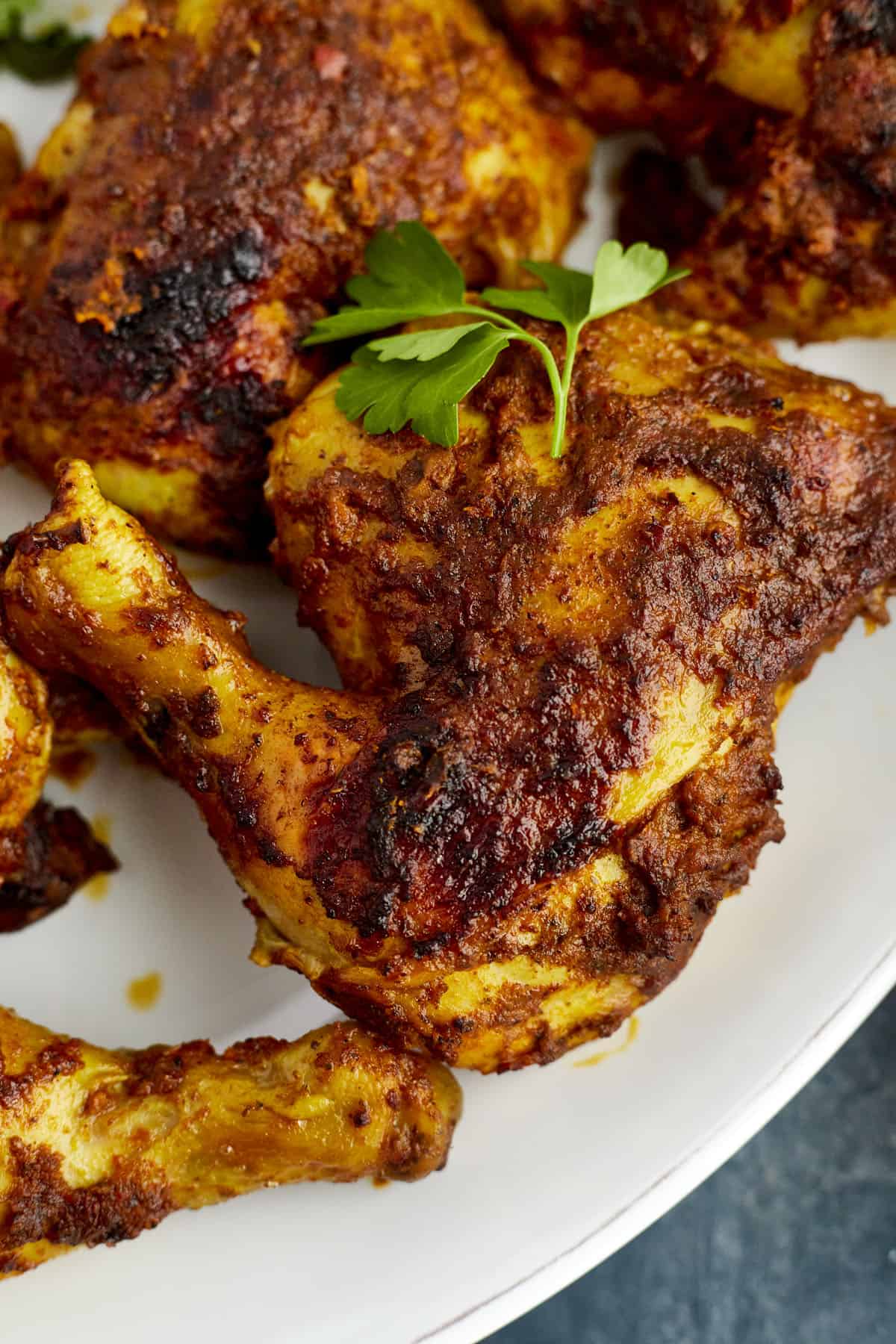 Beef Kofta Meatballs – Made in the air fryer, these meatballs are tender, juicy, and great on their own or paired with all your favorite meals!

Beef Pot Roast Recipe in the Oven – Melt in your mouth delicious, this pot roast is juicy, flavorful, and loaded with veggies for the ultimate comfort food dinner that will have the whole family begging for seconds.

Chicken Shawarma – There's nothing more classic than juicy chicken shawarma straight from the oven!

Creamy Herb Chicken – You'll look forward to biting into this juicy chicken coated with rich, savory gravy all day long.

Easy Beef Kofta (Mama's Recipe) – Taken straight from our mom's recipe book, this beef kofta will transport you right to the Middle East.

Egyptian Orzo Pasta (Lesan El Asfour) – Inspired by our favorite childhood pasta, there's nothing more comforting than this savory orzo recipe.

Middle Eastern Chicken – Made with fresh veggies and warm spices, this Middle Eastern Chicken is marinated overnight and baked until juicy.

Middle Eastern Chicken and Potatoes – If you're looking for a hearty dinner that is delicious and simple to make, then you are in the right place with this chicken recipe!

One Pot Mediterranean Orzo Pasta – If you have 20 minutes and a single pot, you can prepare a healthy pasta dish to enjoy throughout the week.

Peri Peri Chicken Drumsticks – An East African dish, the flavors of this chicken are out of this world!

Skillet Veggie Phyllo Pie – Inspired by our Egyptian Goulash recipe, this phyllo pie is a crowd-pleasing vegetarian recipe you can serve any time of the day.

Baked Chicken Tandoori – Learn how to make flavorful tandoori chicken at home – no clay oven required!

Za'atar Chicken with Vegetables – This recipe is proof that delicious meals don't have to be complicated or unhealthy to be great!
Soups, Stews, and Chilis
More often than not, we enjoy a bowl of soup, stew, or chili for iftar. A great way to pack in nutrients and protein, they're also a good source of liquids to keep you hydrated without needing to chug tons of water.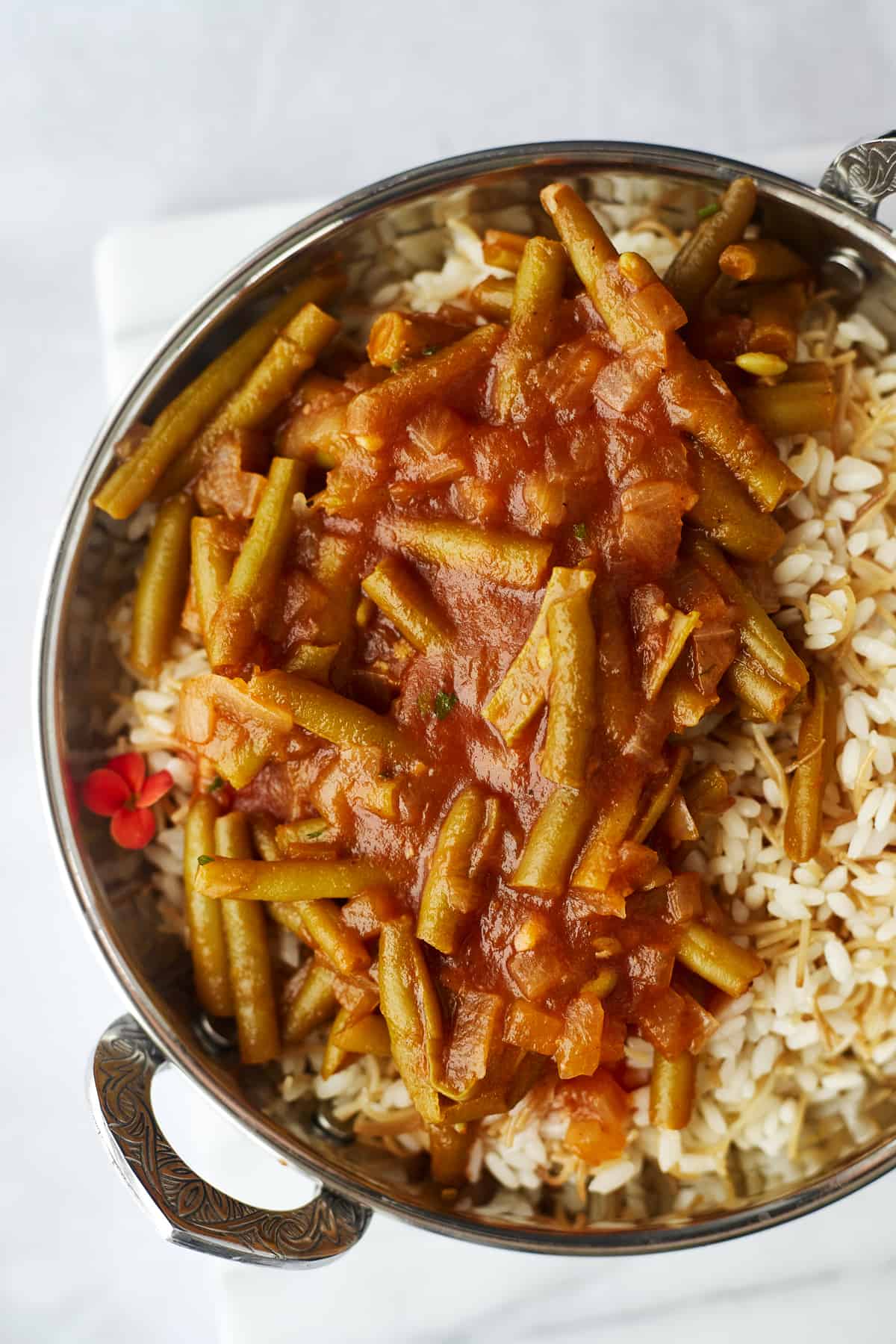 Desserts
The part we've all been waiting for, you can have a list of Ramadan food ideas with mentioning our favorite Ramadan recipes for dessert! Although we make these all year long, we're particularly fond of these treats during the holy month.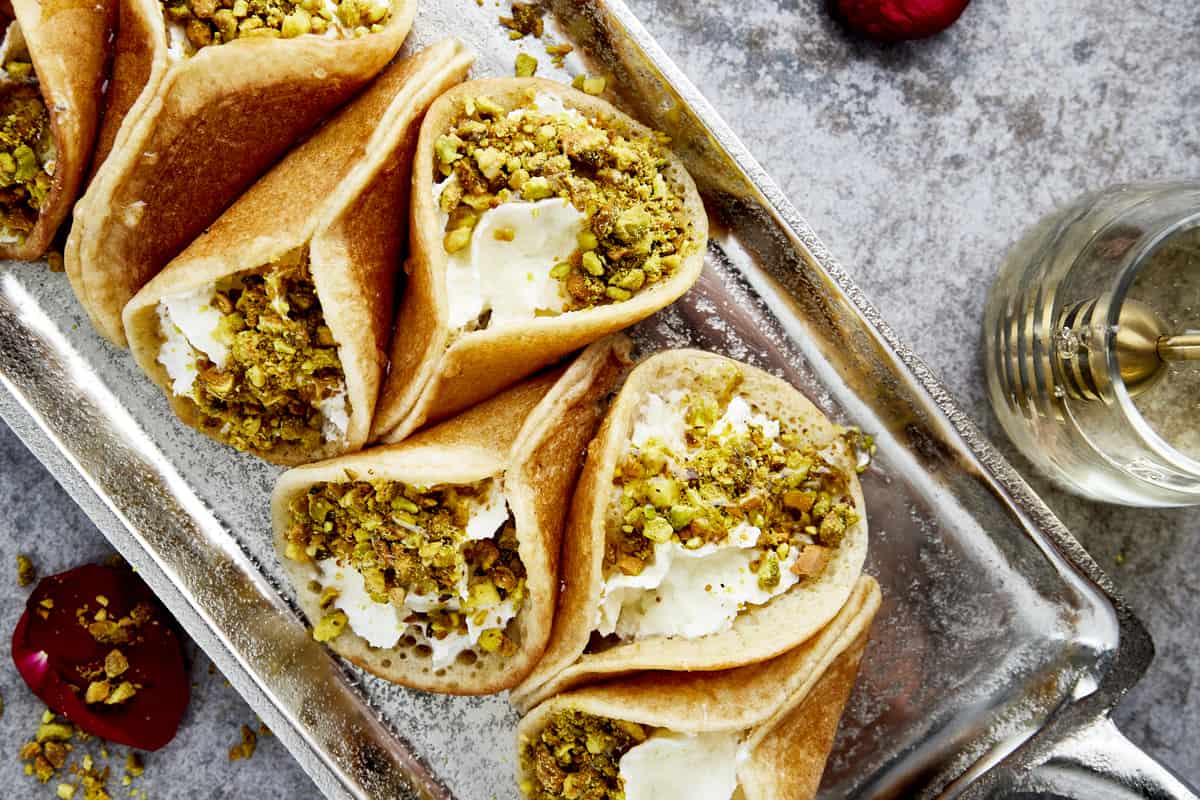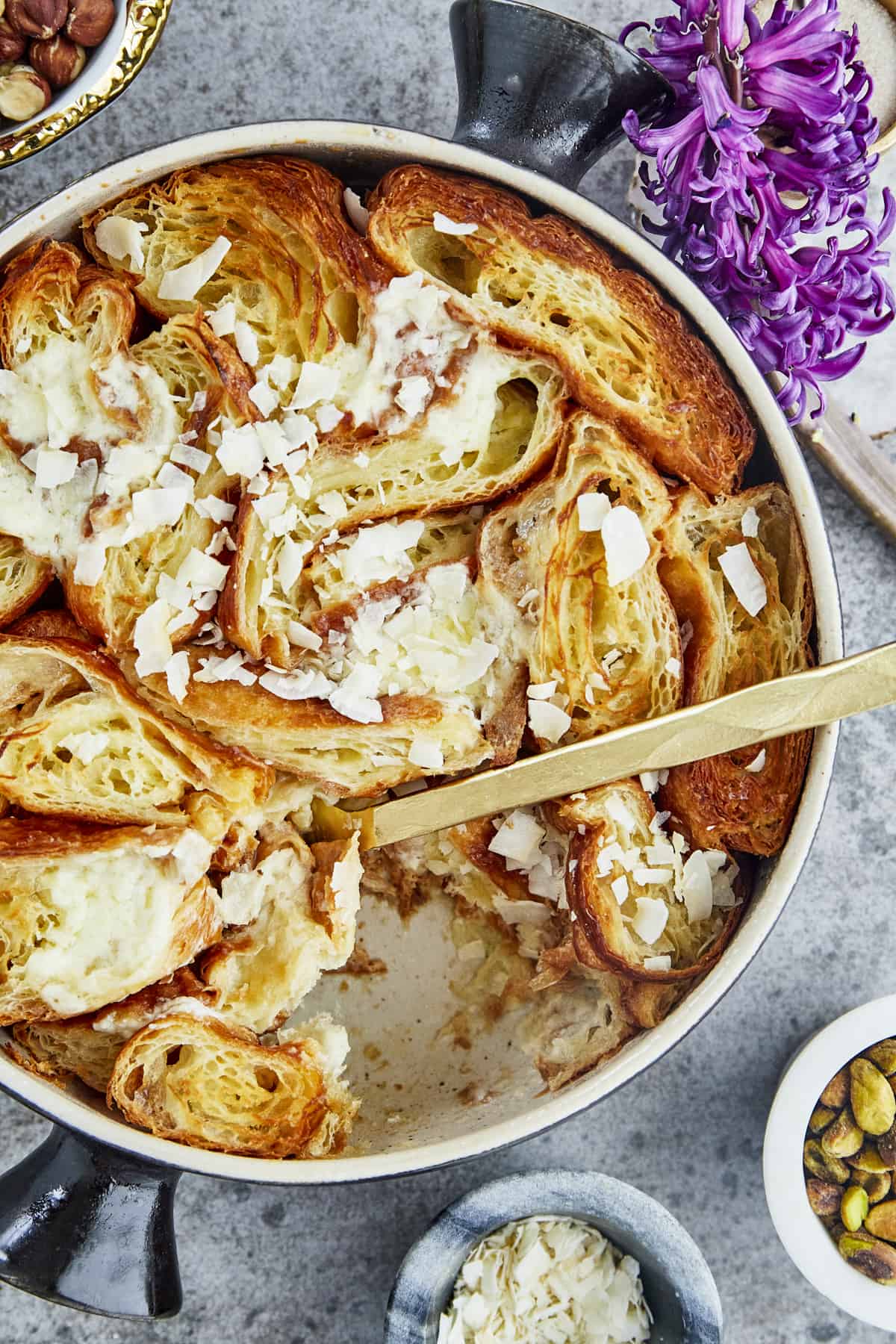 Did you enjoy this round-up? Are you looking for more recipe ideas? Have questions, comments, or concerns? Let us know in the comments below!