This Cream Chicken Recipe features tender chicken, savory sun-dried tomatoes, and fresh spinach smothered in a rich, seasoned cream sauce. Our easy take on the Italian classic, Marry Me Chicken dish, it's a one-skillet dish that's ready in 30 minutes!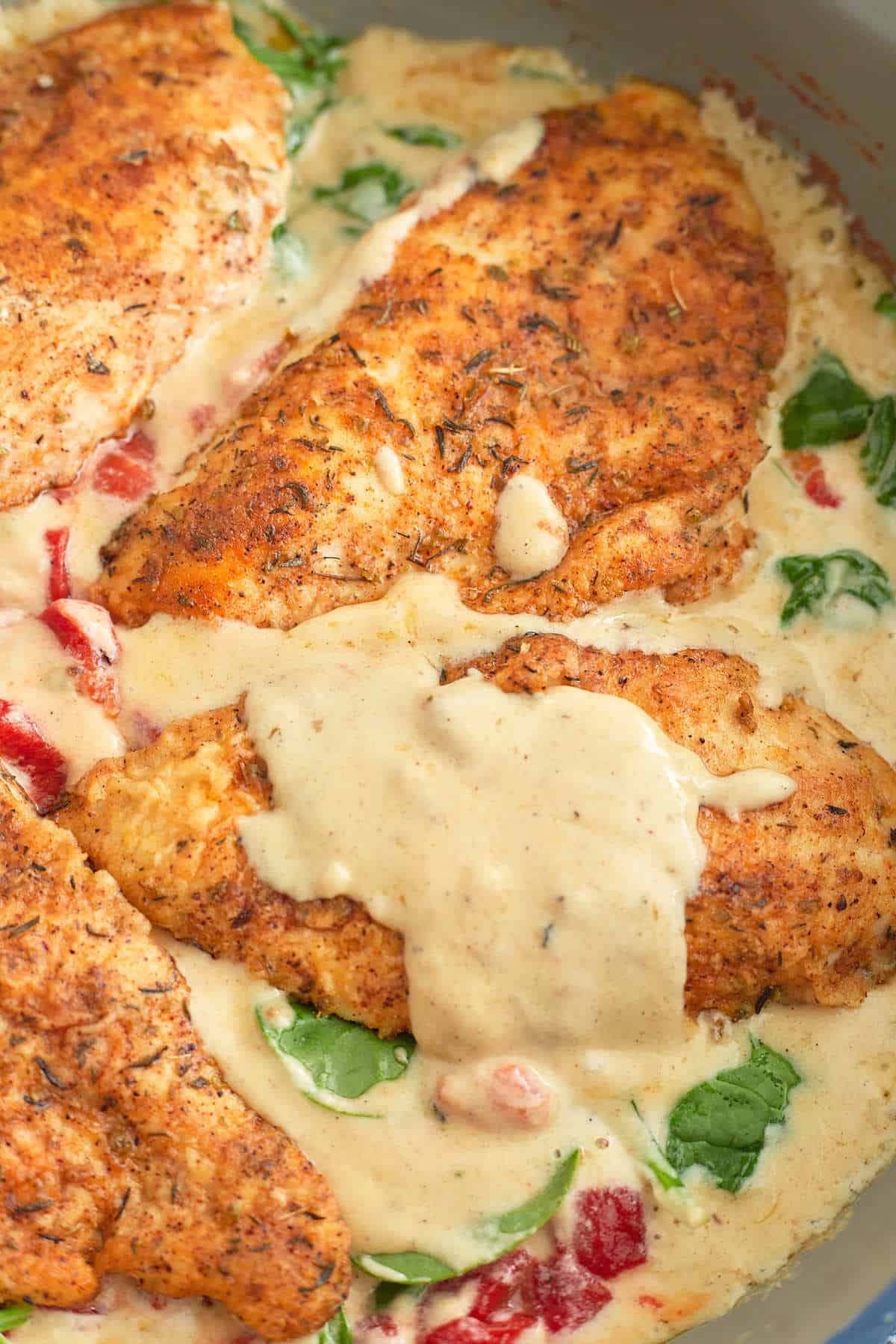 What Is Marry Me Chicken?
There's no denying that the name is funny and just a little bit confusing. Who's getting married, and is it over chicken?
A memorable title, this dish gets its nickname, Marry Me Chicken or Engagement Chicken, because it is said that it's so delicious that the person you are making it for will not be able to resist getting down on one knee to pop the big question.
Seriously! After all, as the saying goes, "The way to a man's heart is through his stomach."
While the customs behind the name might be a little outdated, it's still a fun, playful concert. And if we're being honest, it's accurate, because this creamy chicken recipe is just that good.
A Creamy Chicken Recipe So Good It'll Make You Cry
Okay, so we've already covered that this recipe is unbelievably yummy, but there's so much more to love! For instance, this easy Marry Me Chicken variation is:
Always tender and juicy.
Made with a crisp exterior.
Cooked in a single skillet with minimal prep time, a cook time of just 20 minutes, and a total time of 30 minutes.
A family-friendly dish with four servings for every batch.
What Is Cream Chicken Made Of?
There are endless variations of creamy chicken recipes. However, as always, we kept ours simple and easy without skimping on flavor.
Chicken – Boneless, skinless chicken breasts work best. We recommend slicing them in half to help them cook quicker Or, you could pound them flat with a meat mallet.
Seasonings – Sea salt, black pepper, paprika, dried oregano, dried thyme, and chili flakes combine to create lots of savory flavor with a touch of heat and a crisp texture.
Roasted Peppers – You can usually find these at your local grocery store, or make your own roasted red peppers at home!
Spinach – Fresh baby spinach adds a pop of color and extra nutrients.
Heavy Cream – This forms the base of the sauce, providing the foundation for the rich flavor and velvety texture that will have your guests practically licking their plates.
Chicken Stock – Used to thin out the sauce. Vegetable stock can also be used.
Olive Oil – This is crucial to searing the chicken and seasonings, locking in flavor to keep it moist.
Garlic Cloves – We always have stored garlic on hand! Fresh cloves will have the boldest flavor, but pre-minced varieties also taste great if you're short on time.
Parmesan Cheese – For the best taste and texture, use a block of Parmesan cheese and grate it yourself. Pre-shredded varieties contain anti-caking agents that prevent them from melting as well!
Flavor Variations
There are people who swear that their way to make this recipe is the "right" way, but we don't believe in rules when it comes to the kitchen! So, feel free to experiment with different ingredients and flavor combinations to make this recipe your own.
Swap the Chicken. If preferred, chicken thighs can be substituted for breasts. Just keep in mind that the cooking time, taste, and texture of your dish is likely to change.
Add White Wine. Replace the chicken stock with a dry white wine such as Pinot Grigio or Sauvignon Blanc for an elevated taste.
Add Veggies. Although it's not exactly traditional, we'll never say no to extra veggies! Try incorporating options like mushrooms or asparagus to add more color and nutrients to your cream chicken recipe.
Include Herbs. Add a refreshing taste to the dish with a sprinkle of fresh basil, rosemary, or thyme.
Can I Substitute the Heavy Cream?
We don't recommend replacing the heavy cream with a lighter option like milk or half-and-half! The sauce is likely to curdle and won't have the same indulgent flavor or the silky texture creamy Marry Me Chicken is known for!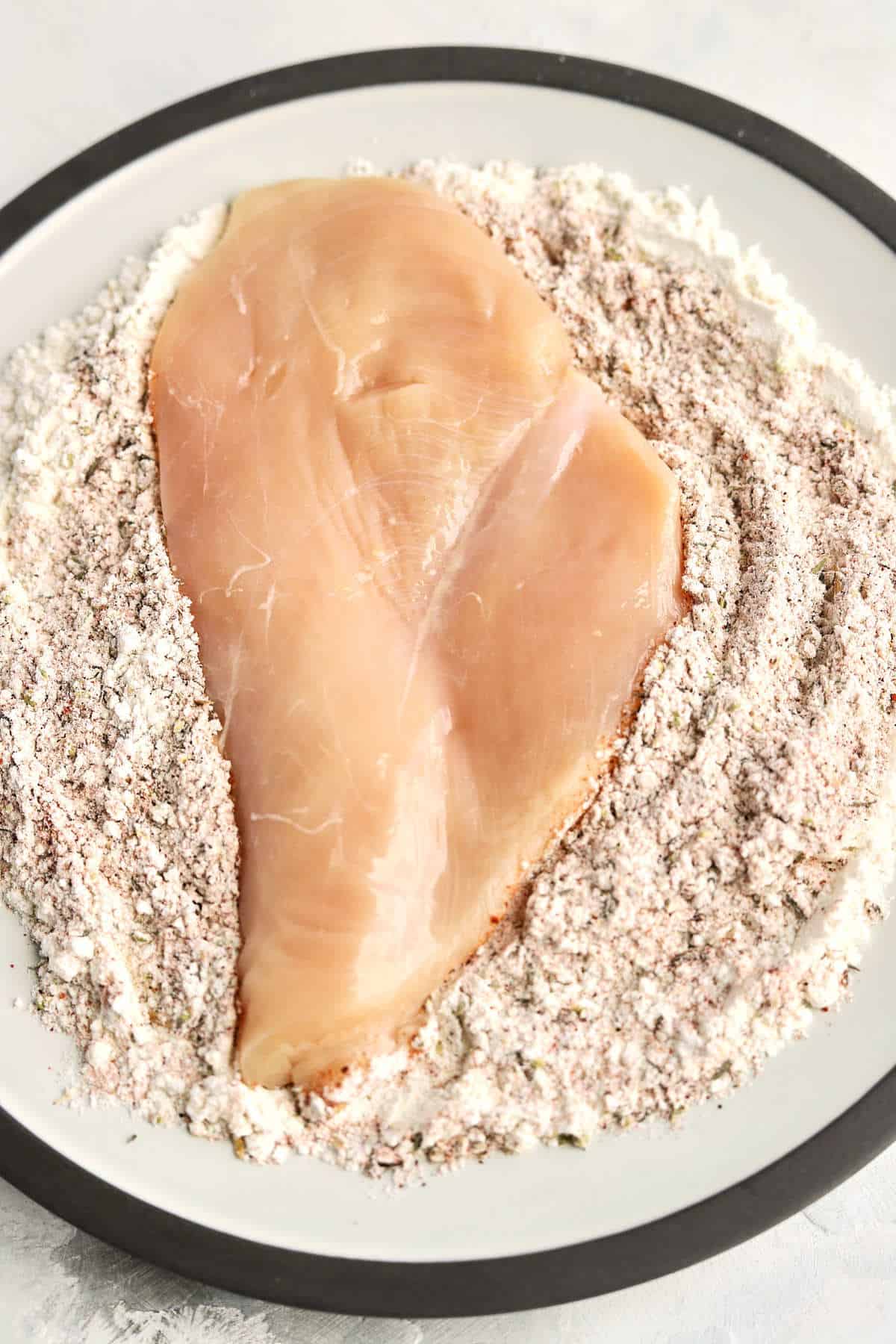 Kiss Dry Chicken Goodbye! Learn How to Make a Tender, Juicy Cream Chicken Recipe Every Time
This creamy chicken recipe looks like it requires lots of steps, but it's actually super quick and easy to make!
Dredge. In a low bowl or on a clean working surface, combine the flour, paprika, thyme, oregano, salt, and black pepper. Then, dredge the chicken pieces through the mixture, coating them evenly.
Cook. Heat oil in a large skillet, and cook the floured chicken pieces on both sides until crisp. Set them aside.
Toast. Add more oil to the pan along with garlic cloves, salt, pepper, dried oregano, thyme, and chili flakes. Let them sauté for just a few minutes until fragrant and crisp. Just be careful not to let them burn!
Combine. Once fragrant, add the heavy cream, chicken stock, Parmesan, roasted red peppers, and spinach to the pan. Season with extra salt and pepper to taste, and gently stir to combine.
Simmer. Allow the sauce to simmer over medium to medium-low heat until it begins to thicken. Transfer the chicken back to the skillet, and spoon some of the cream sauce on top. Allow the mixture to heat until the chicken is fully cooked and the sauce has thickened to your liking.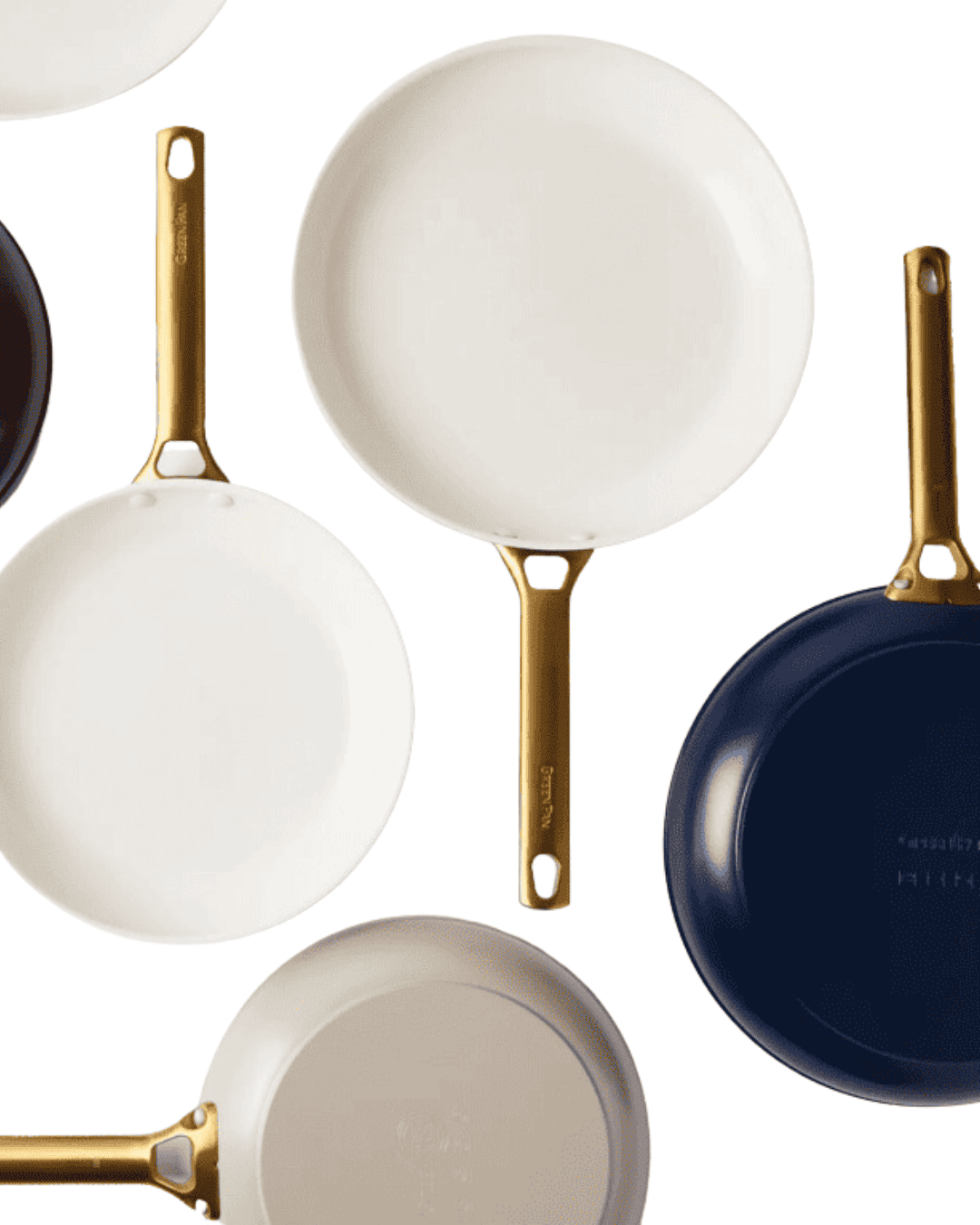 We earn a commission if you make a purchase, at no additional cost to you.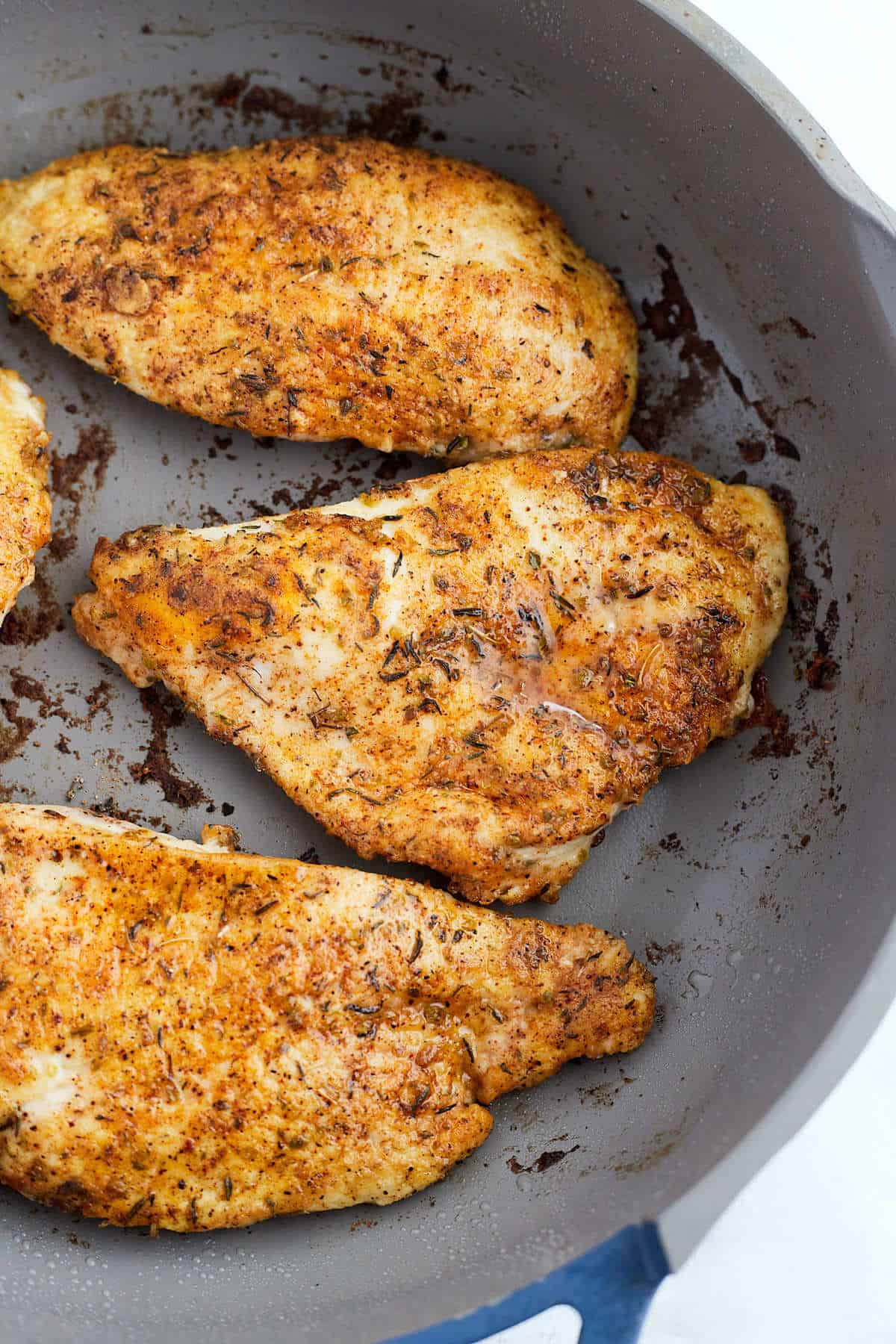 Tips for Success
As long as you have all the ingredients needed, this recipe comes together quickly, but there are a few extra tricks that can ensure you always have success!
Brine the Chicken. Not completely necessary, if you have the time, brining your chicken can take this recipe to a whole new level worthy of five-star dining! To do so, soak the raw chicken in a bowl of salt water in the fridge overnight. Then, simply pat the chicken dry before you're ready to cook.
Cut the Chicken. If you're using whole chicken breasts and not tenders or strips, chances are they're pretty thick. We recommend slicing them in half through the center to help create thin, evenly-sized pieces that cook quickly and evenly. Otherwise, they may become dry!
Avoid Overcooking. We don't want to cook the chicken completely the first time it's in the pan. Instead, sear it until both sides are a light golden brown and the center is partially cooked. Remember, it will continue to cook later when it's added back in with the sauce.
Use a Meat Thermometer. Insert a meat thermometer into the thickest part of your chicken to check that it has reached an internal temperature of 165 degrees Fahrenheit and is safe to eat.
Don't Wipe Down the Pan. There's a reason aside from convenience why this cream chicken recipe comes together in a single pan. The leftover moisture and fat from the chicken known as fond is deglazed by the liquids, causing it to rehydrate. As a result, the little clumps add little pockets of flavor to every mouthwatering bite.
Remove the Skillet from Heat. If you're worried about the sauce becoming clumpy, remove the skillet from the heat before stirring in the Parmesan cheese. This will allow it to melt slowly, blending in perfectly.
Serving Suggestions
Our favorite way to serve this cream chicken recipe is over a bed of pasta noodles. However, it also tastes incredible paired with sides like creamy mashed potatoes, Parmesan potatoes, Vermicelli rice, or cheesy bread.
For veggie sides, try pairing it with Parmesan oven roasted carrots, Brussels sprouts, or a side salad.
How to Store and Reheat Leftovers
Transfer any leftovers to an airtight container, and keep them stored in the fridge for up to three to four days. When you're ready to eat, let them warm in a saucepan over medium heat until warmed through.
We don't recommend freezing this recipe as the sauce will not thaw well!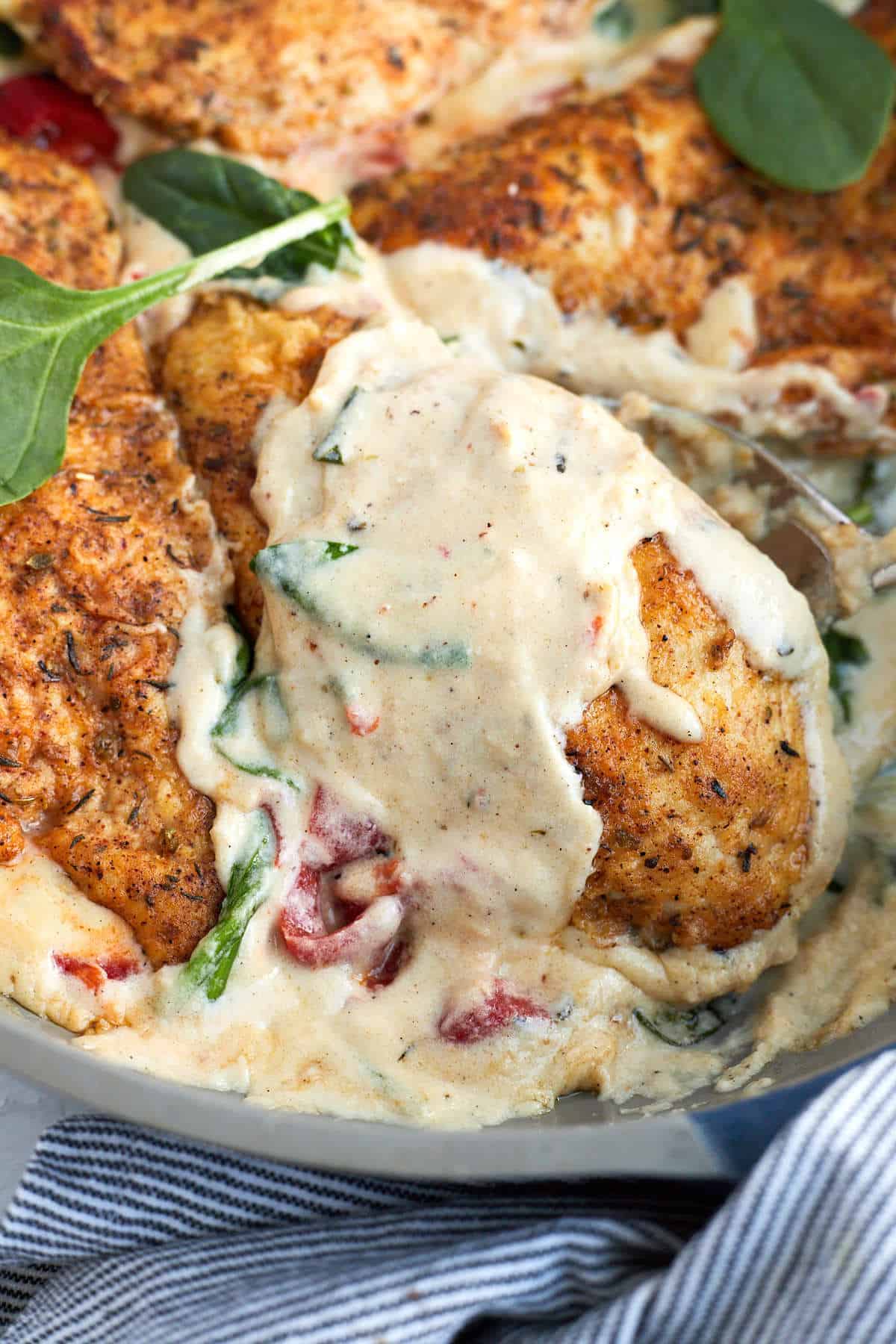 Common Questions About This Cream Chicken Recipe
How do you make chicken meat soft and tender?
Dredging the chicken is our secret to making this Marry Me Chicken soft and tender. It works as a barrier to the heat, preventing the flesh of the chicken from becoming hard while also retaining moisture and improving the overall texture of the chicken.

Dredging also presents an opportunity to infuse more flavor into the chicken. In our recipe, you'll notice that we dredge in a flour mixture, utilizing herbs and spices to amp up the taste of the chicken. To further maximize the flavor of this dish, sprinkle salt and pepper onto your chicken before dredging!
Do I eat the garlic cloves?
Yes! Unlike other recipes that sometimes call for whole cloves of garlic, we mince them into fine pieces. You won't even notice they're there, but they add tons of flavor!
What is the secret to moist chicken?
Our secret to creating moist chicken with this creamy chicken recipe is to sear it in oil before cooking it completely. This locks in the natural juices helping it stay moist and tender!
More Craveable Chicken Recipes
Looking for more restaurant-worthy chicken recipes that are easy to make at home? We've got you covered with the delectable options below!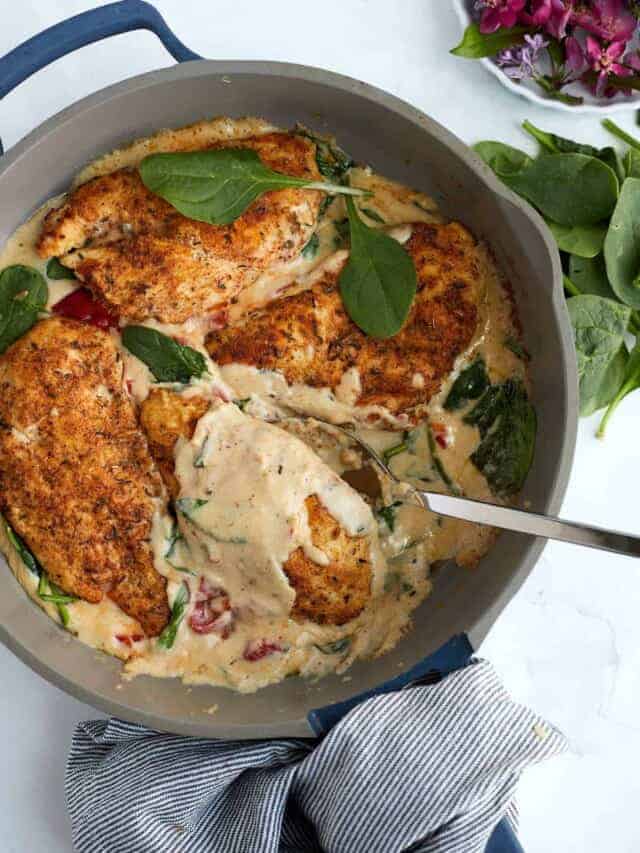 Cream Chicken Recipe (Marry Me Chicken)
Make this cream chicken recipe in a single skillet and 30 minutes for an easy take on classic Marry Me Chicken comfort food dishes!
Ingredients
1/3

cup

all-purpose flour

1

teaspoon

paprika

2

teaspoons

dried thyme

divided

2

teaspoons

dried oregano

divided

1

teaspoon

sea salt

divided

1

teaspoon

freshly ground pepper

divided

4

boneless skinless chicken breasts

sliced in half

4

Tablespoons

olive oil

divided

3

cloves

garlic

minced

1

teaspoon

chili flakes

plus more or less to taste

1/2

cup

heavy cream

1/2

cup

chicken stock

1

cup

Parmesan cheese

freshly grated

1/3

cup

roasted red peppers

chopped

2

cups

fresh spinach
Instructions
Combine the flour, paprika, 1 teaspoon thyme, 1 teaspoon oregano, ½ teaspoon salt, and ½ teaspoon black pepper in a low bowl or on a clean workspace.

1/3 cup all-purpose flour,

1 teaspoon paprika,

2 teaspoons dried thyme,

2 teaspoons dried oregano,

1 teaspoon sea salt,

4 Tablespoons olive oil,

1 teaspoon freshly ground pepper

Dredge the chicken pieces through the mixture, coating them completely. Shake off any excess flour.

4 boneless skinless chicken breasts

Heat 2 tablespoons of olive oil in a large non-stick skillet over medium heat.

Add the floured chicken, and cook for 3-5 minutes on both sides or until seared. NOTE: Be careful not to overcook the chicken as it will be added back to the pan later. Transfer the chicken to a plate, and set it aside.

Add more oil to the skillet along with the garlic cloves and the remaining salt, pepper, oregano, thyme, and chili flakes. Allow the ingredients to toast for a minute or two, just until fragrant, stirring frequently. Be careful not to burn!

1 teaspoon chili flakes,

3 cloves garlic

Once fragrant, add the heavy cream, chicken stock, Parmesan cheese, chopped roasted red peppers, spinach, and another pinch of salt and pepper. Stir to combine.

1/2 cup heavy cream,

1/2 cup chicken stock,

1 cup Parmesan cheese,

1/3 cup roasted red peppers,

2 cups fresh spinach

Allow the sauce to simmer for a few minutes until it begins to thicken. Add the chicken back to the skillet, and spoon some of the sauce on top. Continue to cook until the chicken reaches an internal temperature of 165 degrees Fahrenheit.

Adjust the seasonings to taste, and serve warm.

Store in an airtight container in the fridge for up to 3-4 days.
Equipment
Nutrition
Serving:
1
serving
|
Calories:
516
kcal
|
Carbohydrates:
14
g
|
Protein:
37
g
|
Fat:
35
g
|
Saturated Fat:
14
g
|
Polyunsaturated Fat:
3
g
|
Monounsaturated Fat:
16
g
|
Trans Fat:
0.01
g
|
Cholesterol:
124
mg
|
Sodium:
1345
mg
|
Potassium:
658
mg
|
Fiber:
2
g
|
Sugar:
2
g
|
Vitamin A:
2360
IU
|
Vitamin C:
14
mg
|
Calcium:
377
mg
|
Iron:
3
mg
Nutrition information is automatically calculated, so should only be used as an approximation.
Like this recipe?
Please leave a comment!