Today we're sharing some storage methods for garlic! Below, we've shared four different ways to store your garlic, either in the freezer or the refrigerator, so it will last as long as you need it. If you've bought garlic in bulk and know you won't be able to use it all up before it goes bad, these tips are tried-and-true to keep your garlic usable!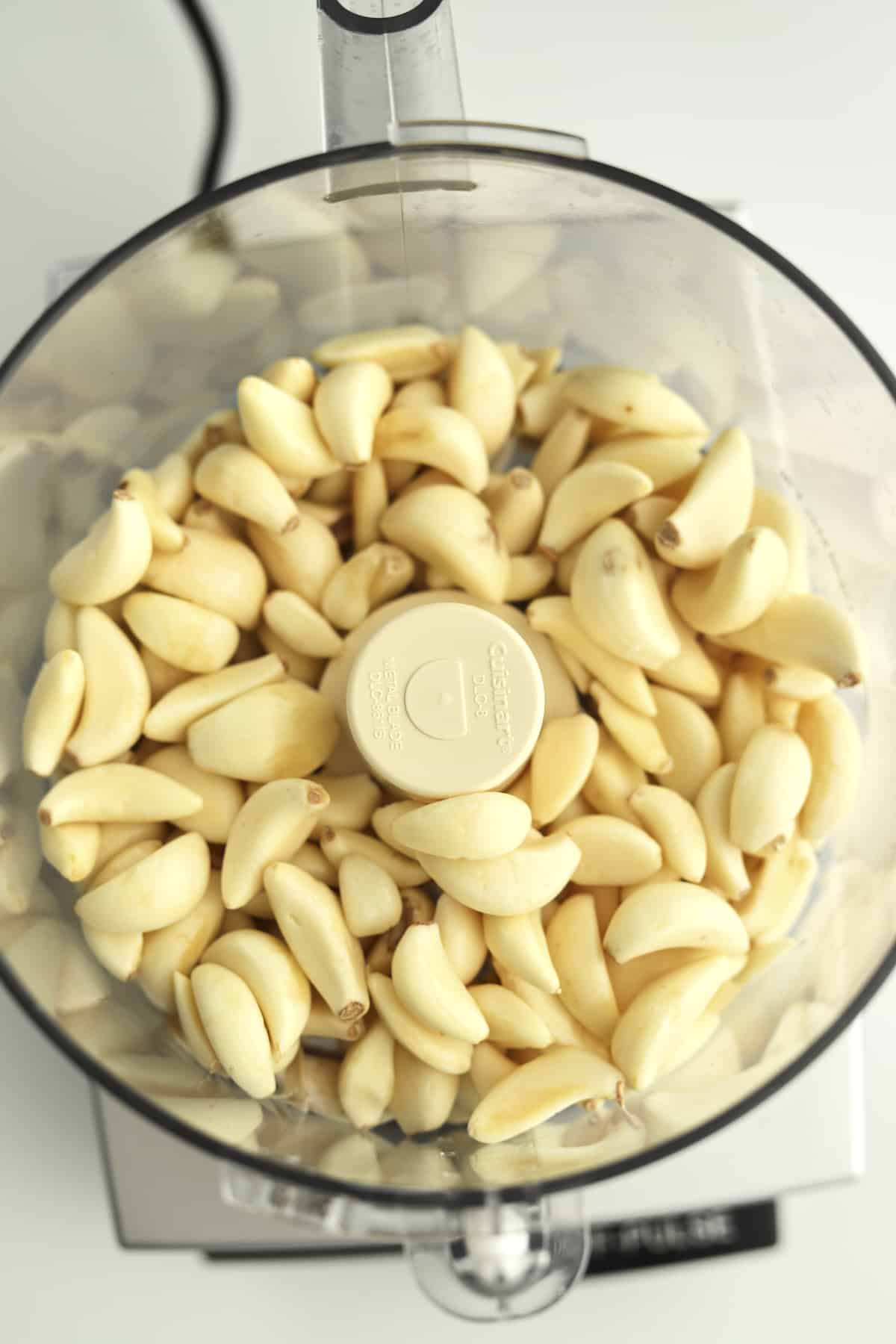 Freeze in mini muffin tins
The first step for this is to put the garlic cloves into a food processor and blend into fine pieces. Then, scoop out a spoonful at a time and place in a non-stick or sprayed muffin tin. You'll want to flatten and press down the garlic into the tin.
Wrap the entire muffin tin in aluminum foil and place in the freezer. Once frozen solid, place individual garlic muffins into snack-sized Ziploc bags and seal completely.
Freeze in snack-sized Ziploc bags
Similar to the above method, this one involves blending garlic cloves in a food processor and then, rather than freezing in a muffin tin, placing into a snack-sized Ziploc bag.
Seal well, ensuring there's no excess air, and store in the freezer for up to 6 months!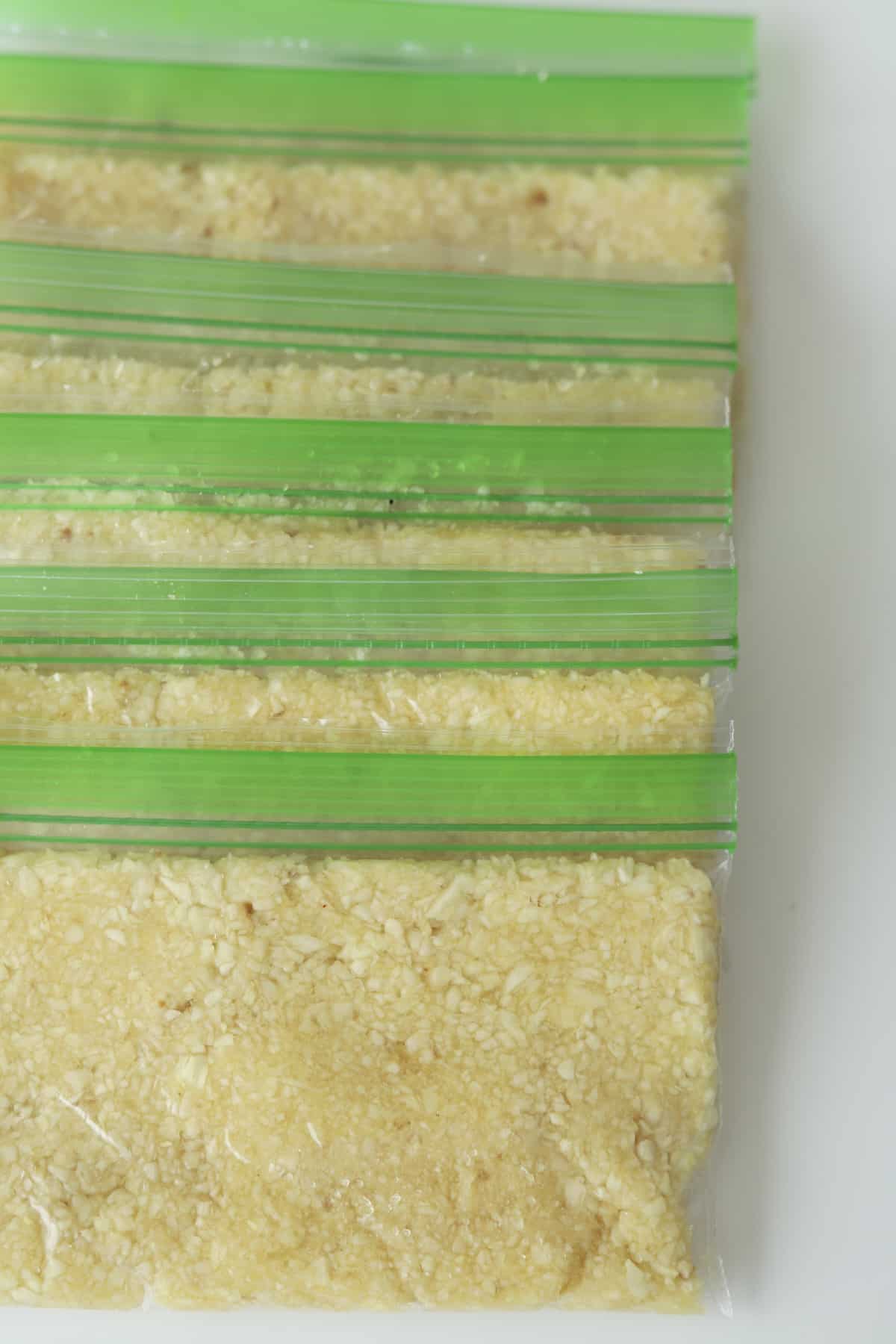 Refrigerate with olive oil
For this method, you'll once again want to put the whole cloves into a food processor until the garlic is blended nice and finely. You can then place the garlic into a mason jar with a few tablespoons of olive oil.
Stir it all together and seal the jar to make sure it is coated in the olive oil. Keep this garlic in the refrigerator. This lasts for up to 7 days refrigerator.
Freeze whole cloves
Peel and trim garlic cloves, then place them in a vacuum-sealable plastic bag. Remove all the air until the packed is firmly sealed, and store the garlic in the freezer.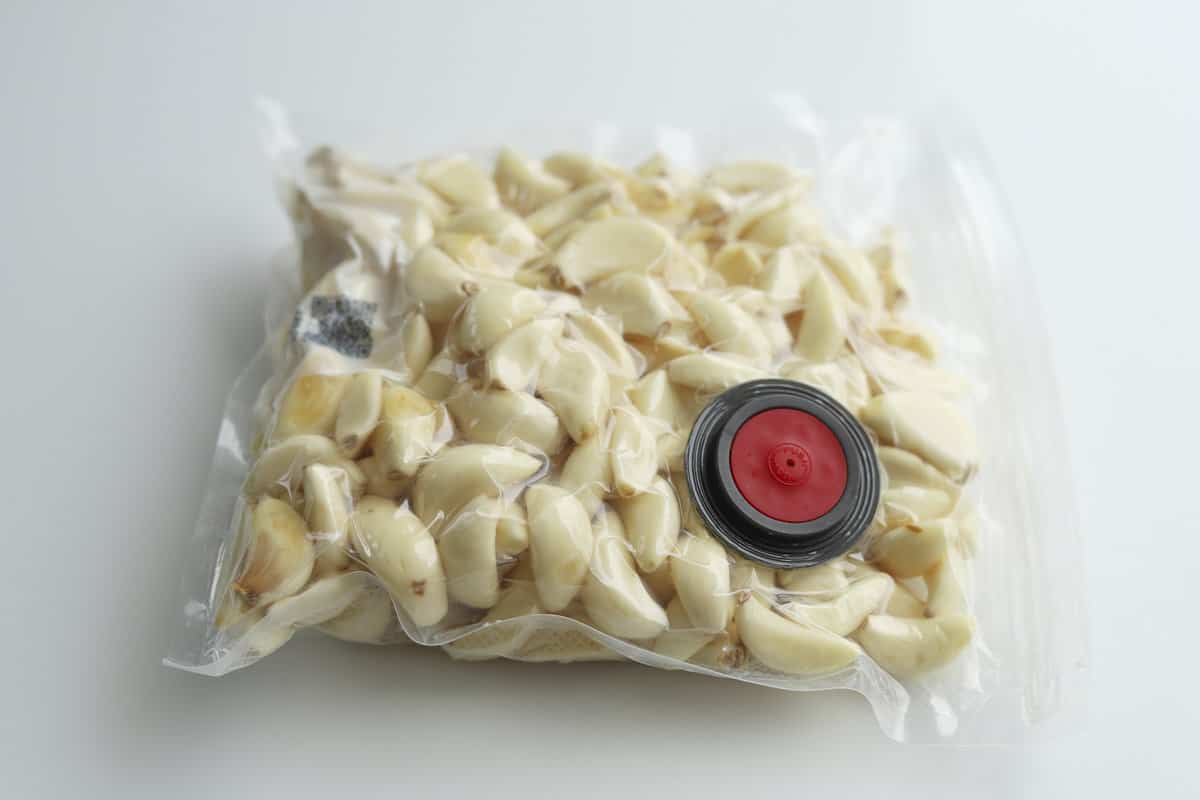 For more tips check out How to Store Ginger.