Have a homemade dinner on the table in no time with these 5 One Pot Pasta Recipes! Quick and easy to make, they come together in minutes and require minimal cleanup so you can be in and out of the kitchen in no time. Serve them on their own or with your favorite sides for a healthy meal the whole family will love!
Why We Love One Pot Pasta Recipes
Here at Food Dolls, it's no secret that we're huge fans of one pot pasta recipes. In fact, they're our go-to when it comes to creating simple meals full of flavor. We have countless recipes and are always making more! However, we decided it was time to roundup up our top 5 options to make meal prep so easy for you. Below you'll find the most popular recipes we've ever made. They're:
Quick to prepare and cook
Versatile to fit all your needs
What Are One Pot Pasta Recipes?
As their name suggests, one pot pasta recipes are simply pasta dishes in which all of the ingredients come together in a single pot. That means that instead of boiling the pasta, simmering the sauce, and browning the meat or sauteeing the veggies separately, all of the steps are combined for the easiest meal of your life. They're lifesavers for easy weeknight dinners, and leftovers make for amazing packed lunches all week long!
In our opinion, the biggest benefit of one pot pasta recipes is that the noodles are always loaded with flavor. This is because instead of boiling separately in salted water, they cook with the broth and seasonings, effectively absorbing all the flavor. No matter what sauce you use, it's always a huge success!
Our Top 5 One Pot Pasta Recipes
Below are our absolute best one pot pasta recipes based on ease of cooking, flavor, and the fact that our families ask for them again and again. Try them all or pick your favorite!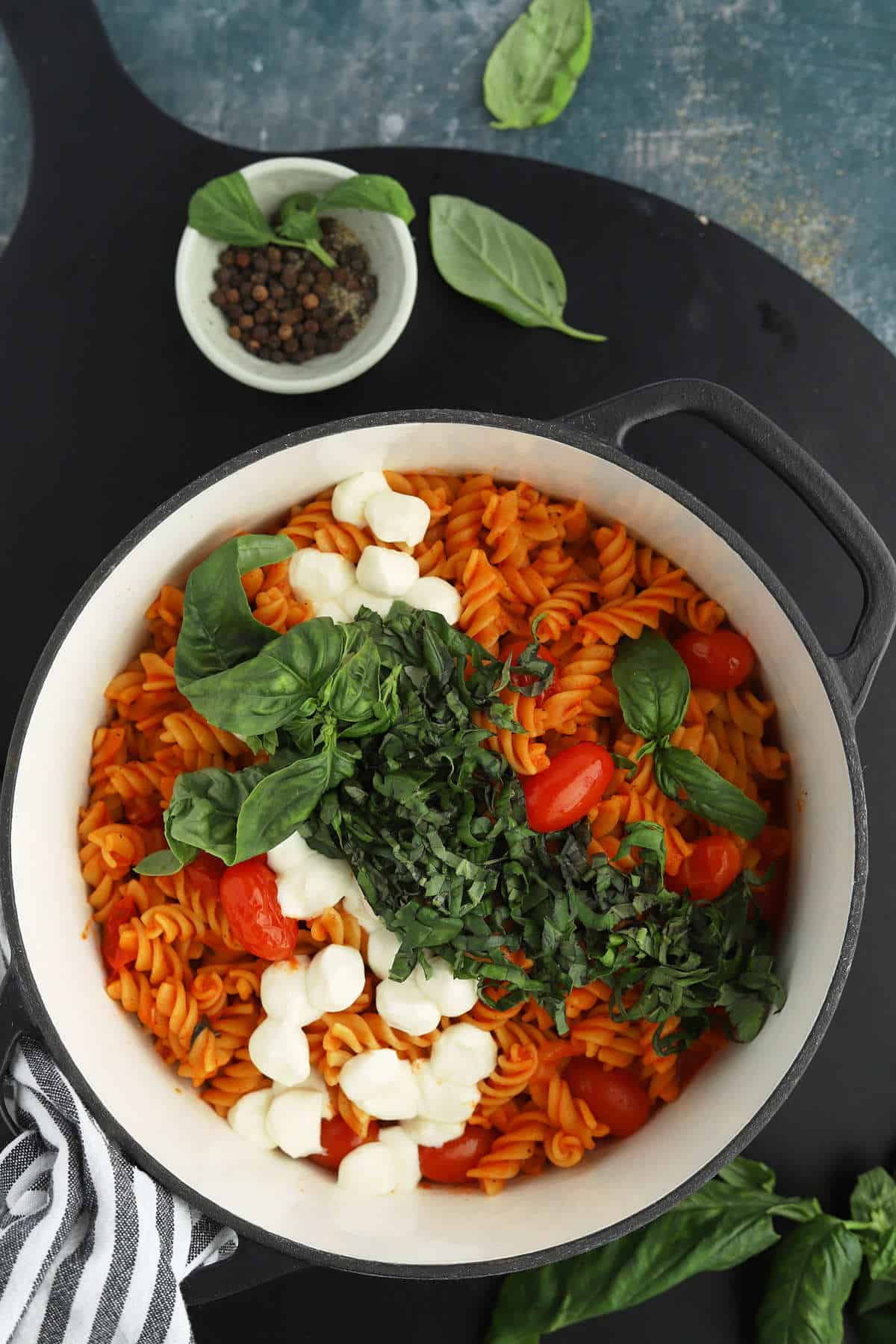 In case you didn't know, a caprese salad is a delightful combination of fresh mozzarella, tomatoes, and lots of basil drizzled with balsamic vinegar. This 15-minute recipe transforms this Italian favorite into an easy-to-make pasta dish the whole family will love. While we love this pasta served hot, you can easily chill it before adding the fresh basil and mozzarella to make a hearty pasta salad!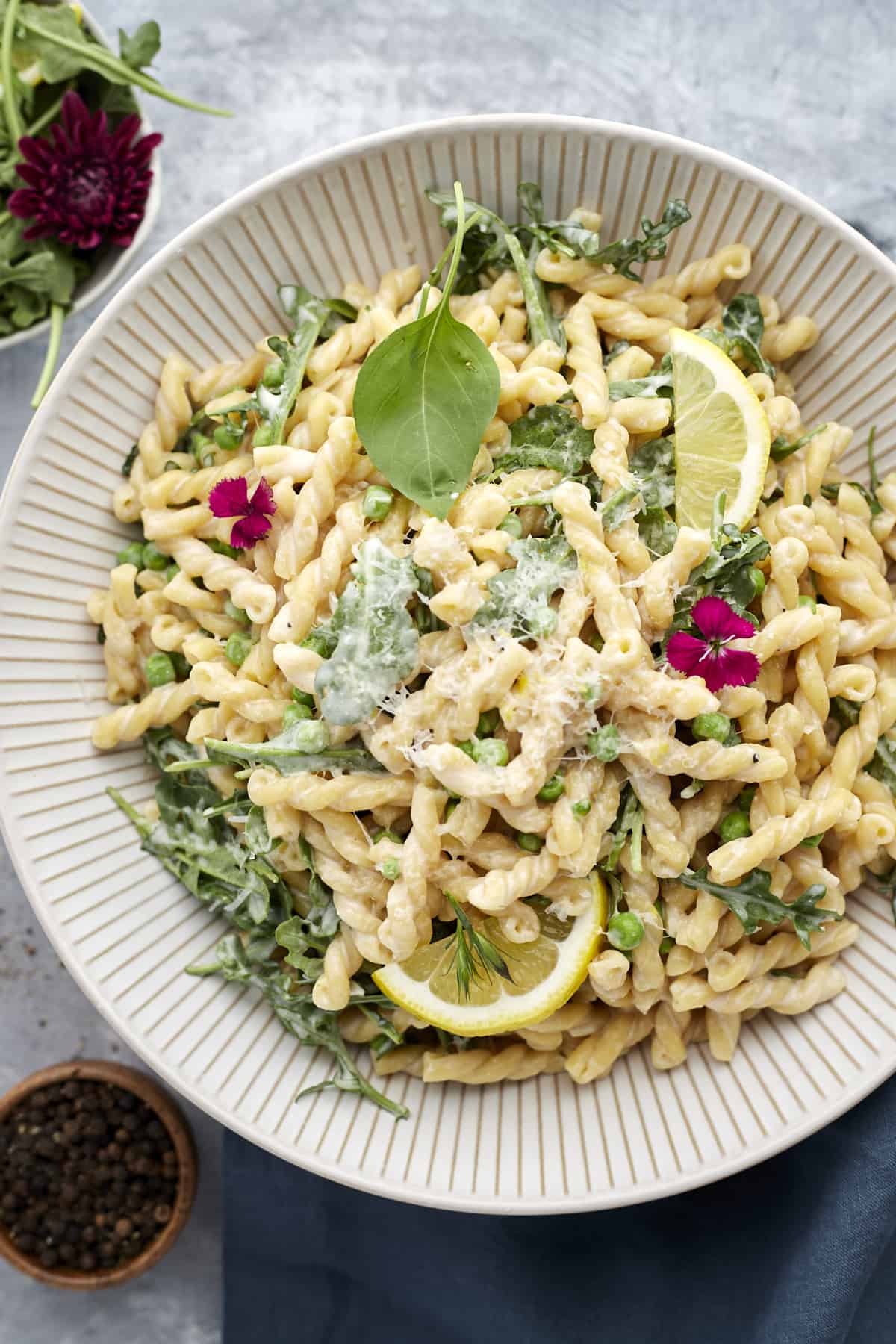 Made with lemon zest, mint, arugula, creamy ricotta, and rich cream, this meatless pasta dish is a comforting recipe packed with zesty summertime flavors. You can use any kind of pasta for this one pot recipe, but Pappardelle noodles are our favorite.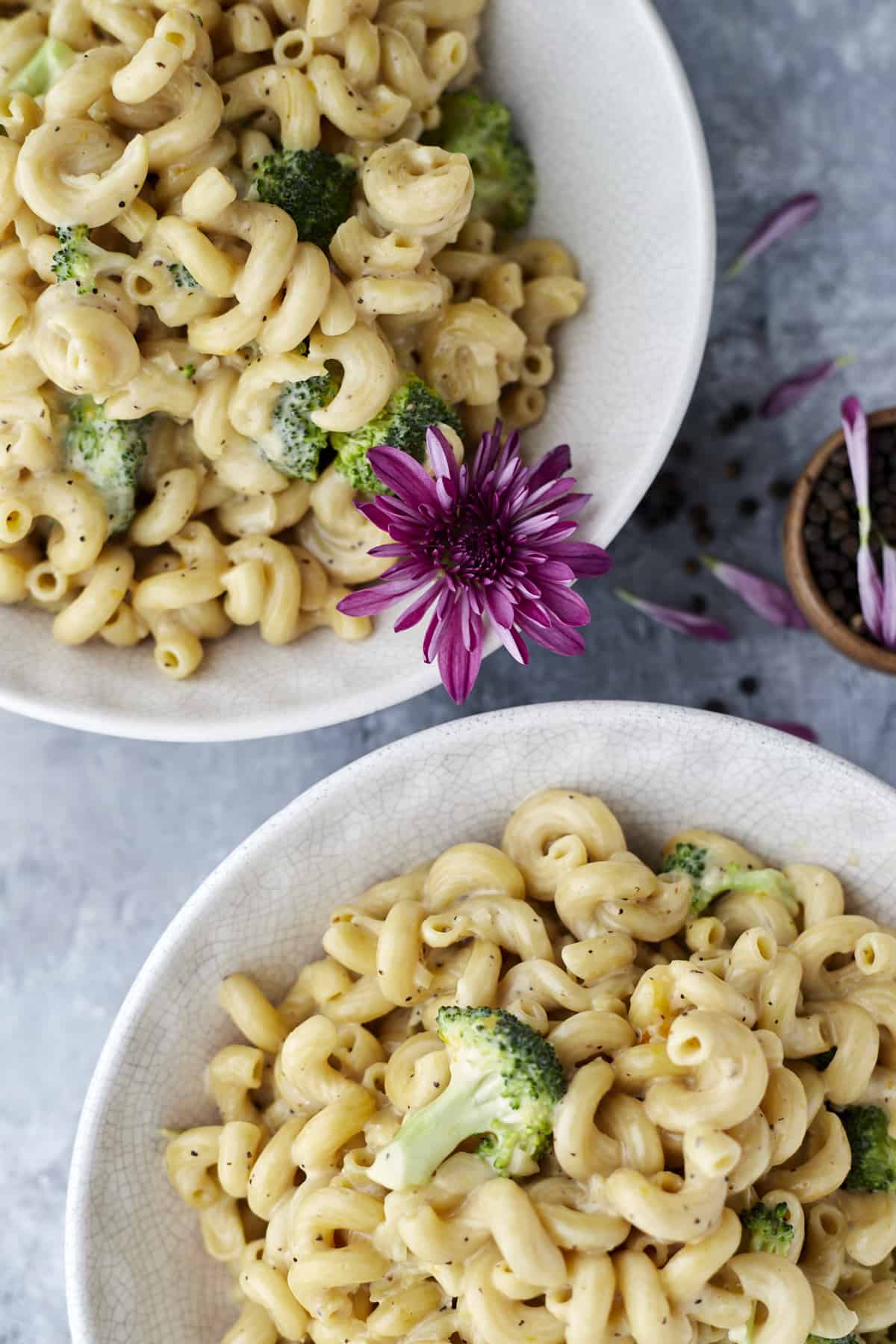 If you're a fan of Panera Bread's Broccoli Cheddar Soup, you are going to adore this 20-minute pasta recipe! Packed with nutrients thanks to the use of broccoli, this sneakily healthy dish is full of all the flavor you love for half the price. It's the perfect addition to your weekly meal plan all year long!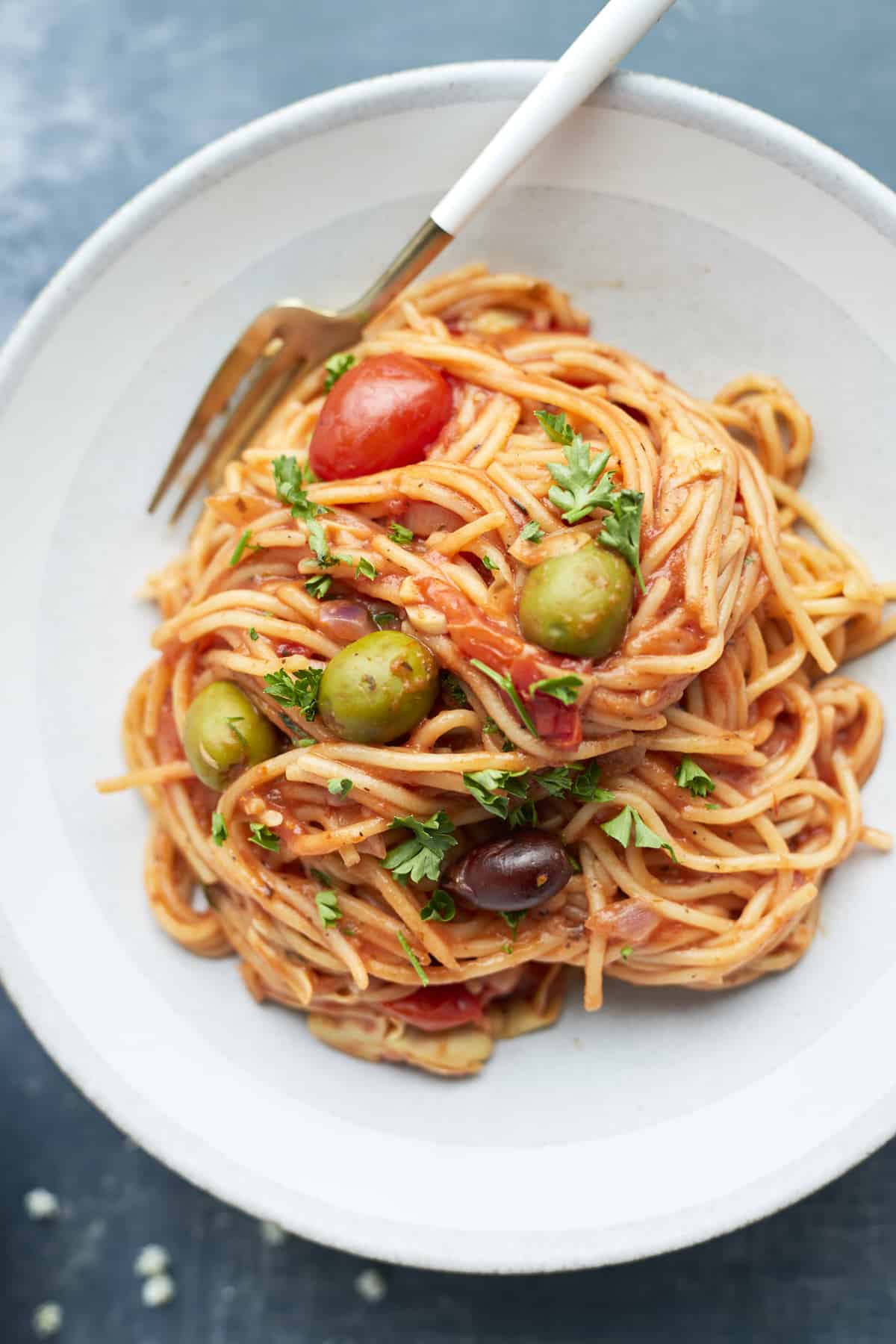 Made with fresh veggies, savory olives, and tender spaghetti noodles, this one pot wonder is a flavorful meatless dinner ready in less than 14 minutes! One bite and your tastebuds will transport you right to Greece.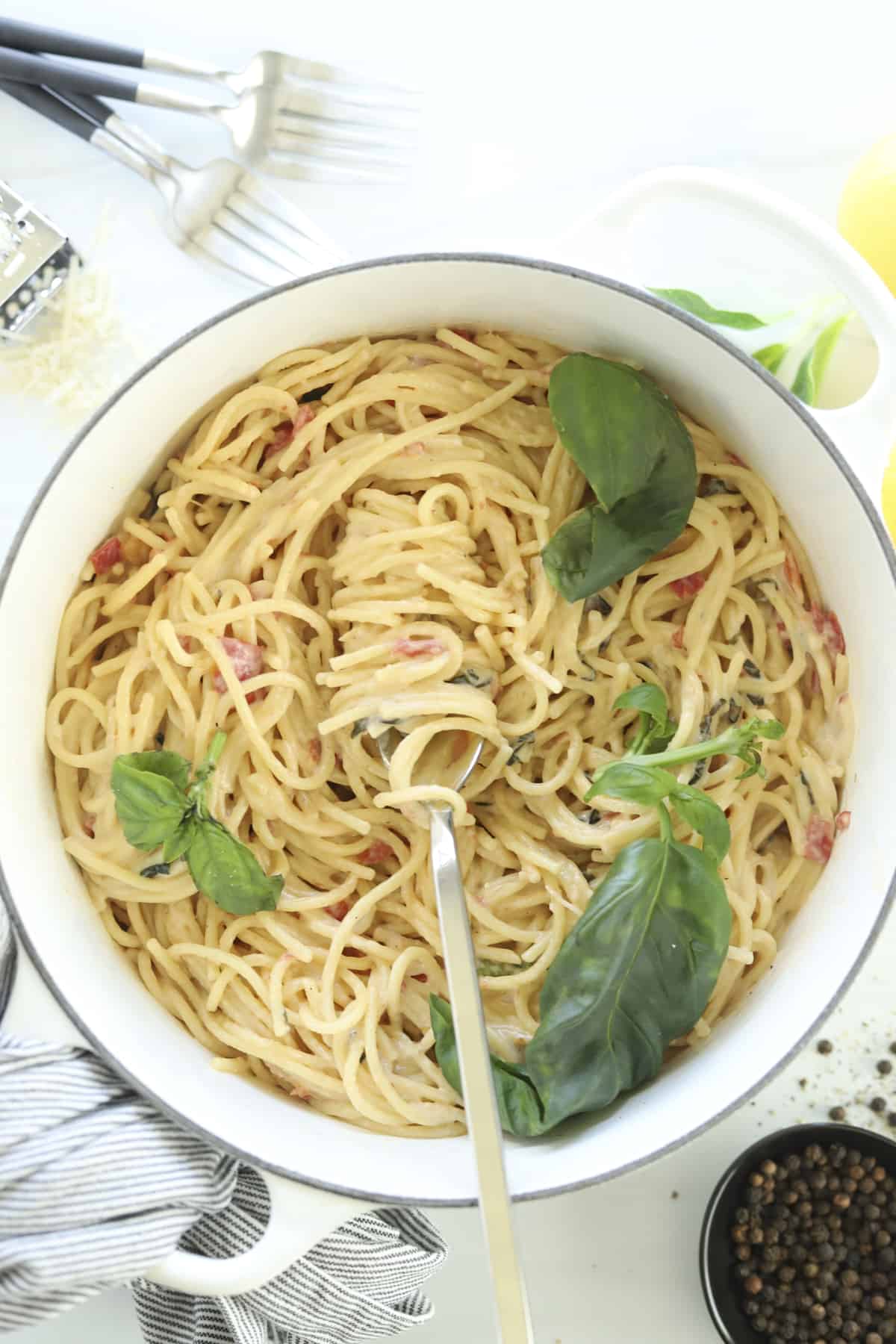 Last but certainly not least, this creamy spaghetti pasta dish is guaranteed to become a new household. The irresistible combination of tomatoes, basil, garlic, olive oil, and lemon zest will have you feeling like you just stepped foot in Italy. Even better, it's ready in just 15 minutes!
Storage
All of these recipes are great for meal prep and can be stored and reheated with ease! We recommend keeping leftovers in an airtight container in the fridge for 3-5 days. Or, for a longer-lasting option, store them in the freezer for up to 3 months.
Notes On Reheating
No matter which dish you make, we recommend adding a bit of water or broth before warming them back up. This will help freshen up the sauce, restoring its smooth consistency.
If reheating pasta that has been stored in the fridge, you can easily pop it in the microwave. Or, add it back to a small pot, and warm it over medium heat on the stove.
Or, if using frozen pasta, feel free to add it straight to the microwave in intervals of 1 minute. Just be sure to stir in between to ensure it reheats evenly and doesn't clump together! However, for a faster option, we recommend letting your leftovers thaw in the fridge overnight. Then, you can warm them up in minutes the next day!