Find the best easy Thanksgiving recipes from appetizers and side dishes to main courses and desserts to help you host a spectacular holiday feast!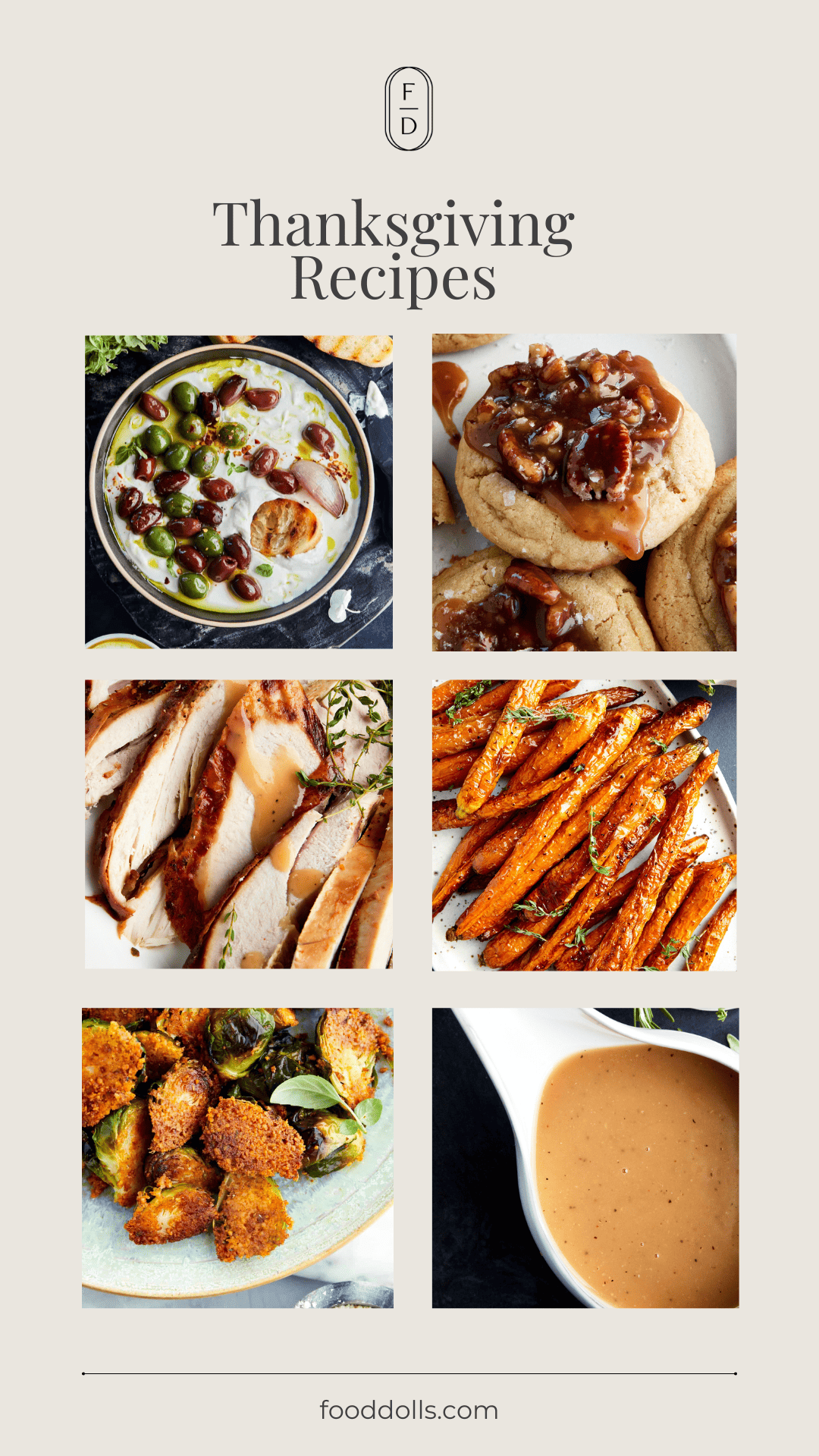 Tips to Prepare for Thanksgiving
Whether you're hosting your entire family or simply bringing a side dish to a gathering, preparing for Thanksgiving day can be a little hectic. So, we're gathering our top tips along with our favorite easy Thanksgiving recipes to help you get through the day with ease!
Make a menu and shopping list. Several weeks before the big day, write out your menu and make a shopping list of all the ingredients you'll need.
Shop early. Stores get busy this time of year. So, we recommend shopping a week or two in advance to eliminate some of the stress and make sure you have plenty of time to get everything you need. No more scrambling when you can't find marshmallows at the last minute!
Cook ahead of time. Prepare everything you can ahead of time from the turkey to the veggies. The less time you have to spend in the kitchen on Thanksgiving, the easier your day will be.
Ask for help! Don't be afraid to ask friends and family to bring a dish to pitch in, or simply request their help in the kitchen. You shouldn't have to do everything alone!
Set the table ahead of time. We've found it helpful to set the table and lay out any decorations or items you'll need the night before Thanksgiving.
Clean as you go. Do your best to clean up your kitchen as you cook, wiping off counters, cleaning dishes, and throwing away scraps. It might be tedious, but it will be a big relief when your kitchen isn't a complete disaster at the end of the day!
The Best Easy Thanksgiving Recipes
Common Questions About Easy Thanksgiving Recipes