When we say we're obsessed with this fried burrata recipe, we mean it. This is an absolutely decadent, rich appetizer that we're positive you could find on any fancy restaurant menu — and here's how you can make it at home!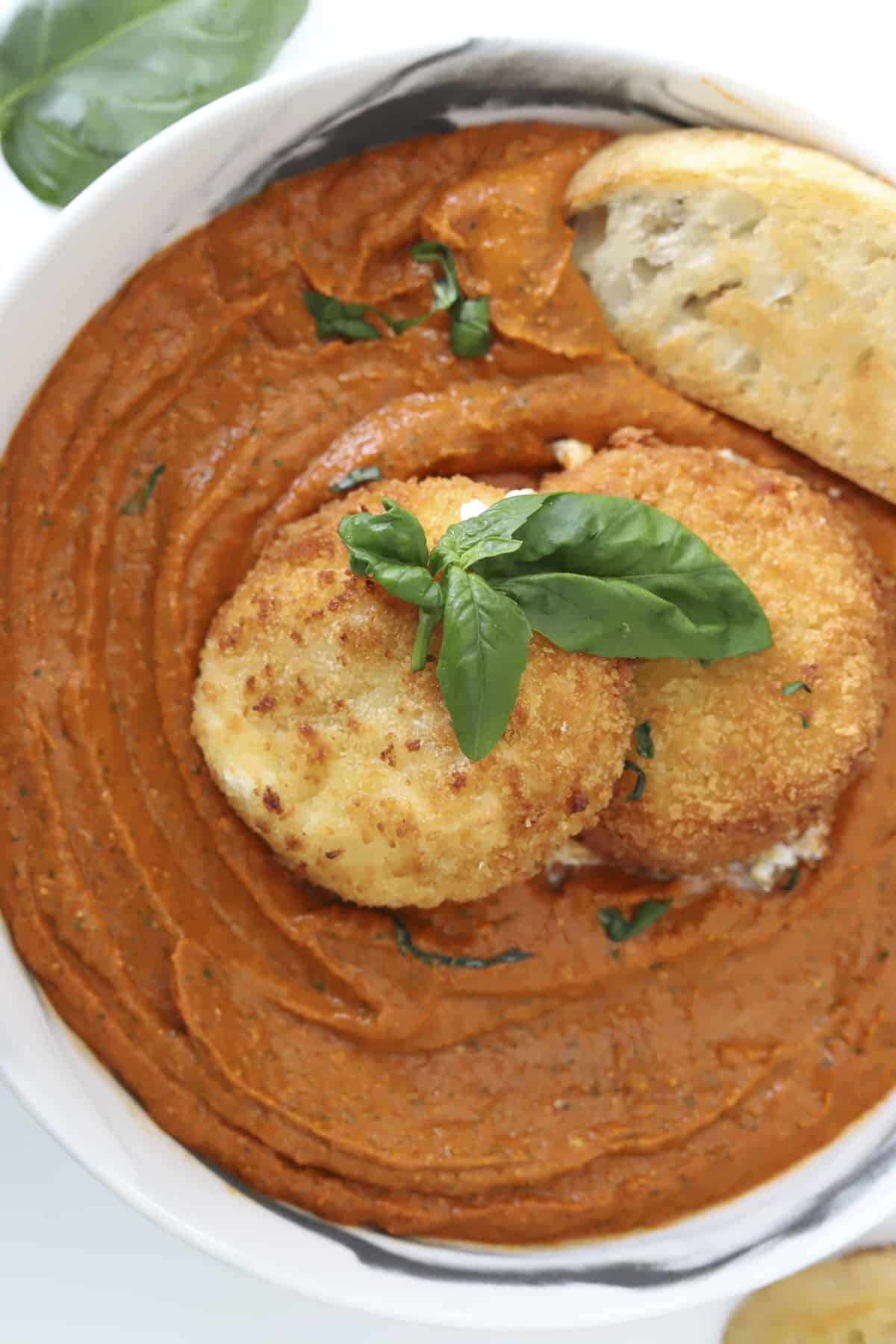 As a branch of the highly-acclaimed Mediterranean diet, Italian food is an excellent option if you want to embrace healthy eating without missing out on flavor.
Mediterranean cuisine helps decrease your chances of developing depression, heart disease, and dementia. Some of its staple ingredients include olive oil, vegetables, nuts, whole grains, herbs, and spices.
You'll also find a wealth of cheese included in the realm of Mediterranean dining, and burrata stands out as one of the most delicious options in this regard.
Discover one way to enjoy this unusual, luxury cheese with this overview of its origins and how to best enjoy it.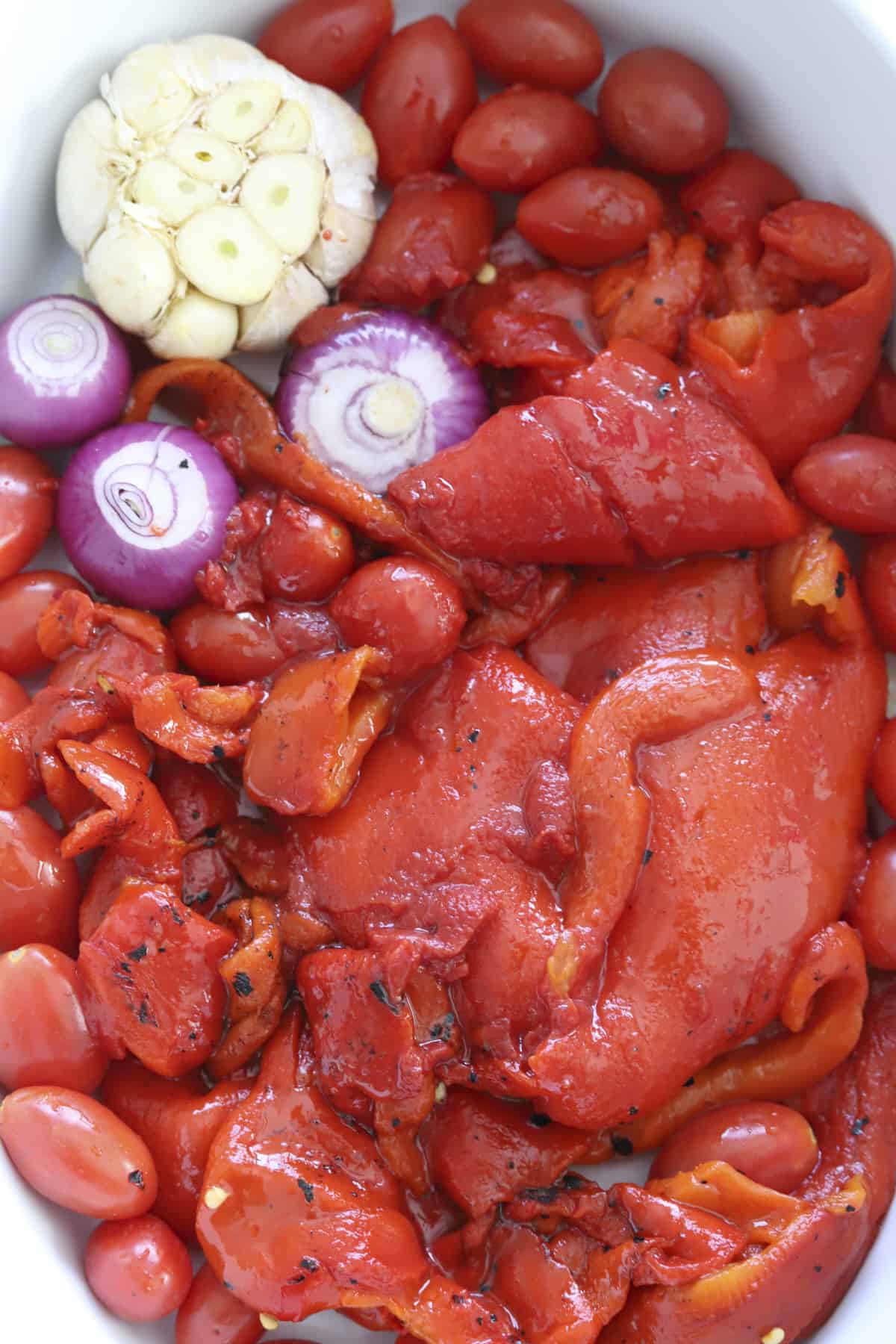 About Burrata
Even though it only came about in 1920, Burrata is one of the most luxurious and delicious Italian culinary creations ever. That says a lot when you consider the wealth of excellent Italian cheeses available.
It's a cow's milk cheese made with milk from Apulian cows. It starts like most other cheeses.
Artisans add rennet and cultures to fresh, warm cows' milk and drain the whey as the milk starts to curdle. After that, they pour boiling water over the curds and stretch them into mozzarella.
Next, they stretch the curd to create a pouch that they fill with cream and fresh curds before sealing it.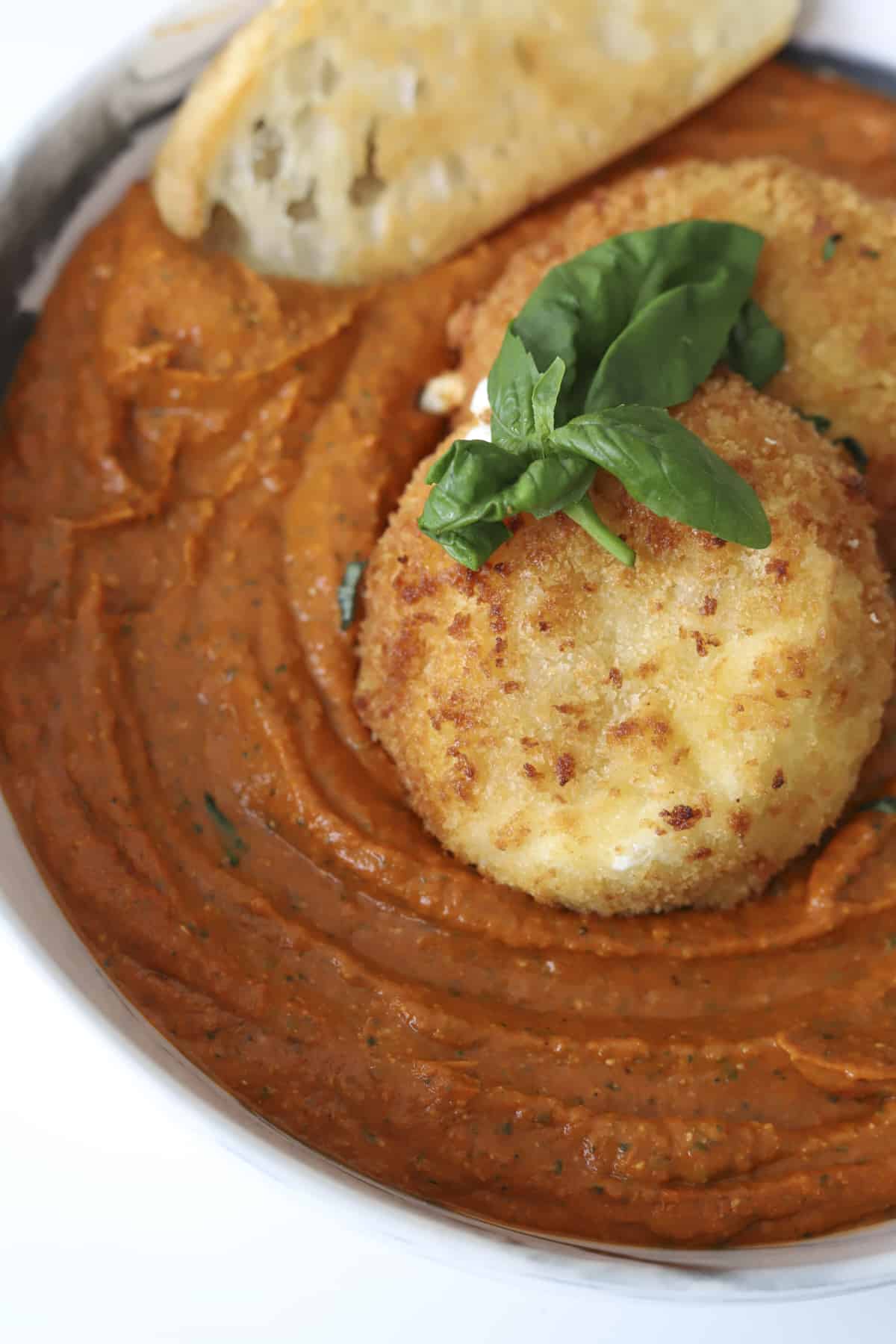 Burrata vs. Mozzarella vs. Ricotta
Burrata looks and tastes a lot like mozzarella, and mozzarella is a vital component of this cheese. However, mozzarella consists only of stretched curds, while burrata has a center of silky, buttery cream, and curds.
As a result, mozzarella has a much firmer texture than burrata and less fat. They're both packaged in liquid, so they don't dry out.
You can't freeze these types of cheese, and burrata is generally only good for up to five days when sealed in an airtight container with water.
Ricotta comes from leftover whey resulting from producing other types of cheese. It has a creamy, mild, delicate flavor and a spreadable texture. You'll find ricotta sold in plastic containers with lids, usually alongside the cottage and cream cheese.
From the outside, burrata looks like a mozzarella dumpling. It's a sachet made of cheese with a twist on top. When you slice it open, a gooey, delightful mix of cream and mozzarella cheese curds spills out.
You can scoop up the burrata with a fork or spoon and eat it just like that, but it's also the perfect match for a slice of crisp Italian bread.
What's more, you can also enjoy it with pizza, salad, pasta, or authentic Italian sauce. Fried burrata with Romesco Sauce is one of our favorite Italian recipes, which we'll share with you here.
How to Make Burrata With Romesco Sauce
Burrata is an excellent appetizer if you're planning an Italian-themed dinner or as a snack during a night in front of the TV. It's typically served with marinara sauce, but we think this version is even better.
Making the Romesco Sauce
Romesco sauce is a robust, flavorful sauce, with a tomato base. This sauce originated in the Spanish city, Tarragona.
This seaside fishing village was once ruled by the Romans, so it's not surprising that this delicious Spanish sauce soon made its way into Italian recipes, too.
Traditionally, Italian diners enjoy Romesco sauce with fish, meat, and chicken, but it's the perfect match for vegetables and, of course, burrata, too.
Method
1. Preheat your oven to 400° F.
2. Place the following ingredients into a roasting dish:
red bell peppers
cherry tomatoes
red onion
garlic
olive oil
3. Place the dish in the oven and roast the vegetables for 40 minutes.
4. Squeeze the roasted garlic and place it in a blender or food processor with the roasted vegetables, plus the pine nuts, parsley, basil, and salt and pepper.
5. Blend the ingredients until smooth.
Preparing the Burrata
Set up a production line with the flour, beaten egg, and panko in separate, shallow bowls.
Roll the burrata in the flour.
Dip the burrata in the egg, and then the panko.
Place the ball on a parchment-lined plate.
Frying the Burrata
Fill a tall pot or saucepan with about 4 inches of oil.
Heat the oil to 375° F.
Fry the burrata carefully for three to four minutes or until golden brown.
Remove them from the oil and place them on a plate lined with paper towels to drain.
Lightly season the fried burrata with salt and pepper according to your taste.
Serving Your Dish
Your choice of serving bowl depends on the circumstances, but you'll need a shallow bowl for the Romesco sauce. Place the fried burrata on top of the sauce in the bowls, and top it with fresh basil leaves.
Enjoy your fried burrata and Romesco sauce with crusty Italian-style bread.
Expand Your Culinary Skills
Burrata in Romesco sauce is only one of the outstanding mozzarella recipes you can try at home.
Browse our blog for more of the best ideas for enjoying healthy and delicious meals with your family. Our shop offers all you need, and you can also pick up some awesome tips to help expand your kitchen skills.
Cooking at home is easier and more enjoyable when you have the right tools for the job. Start your culinary adventure today by subscribing to our newsletter or bookmarking our website.
How to store leftovers (if you have any!)
On the off-chance you have leftovers, store the sauce separate from the cheese to keep the fried burrata from getting soggy. You'll want to put both in airtight containers in the fridge, and eat within three days for best results!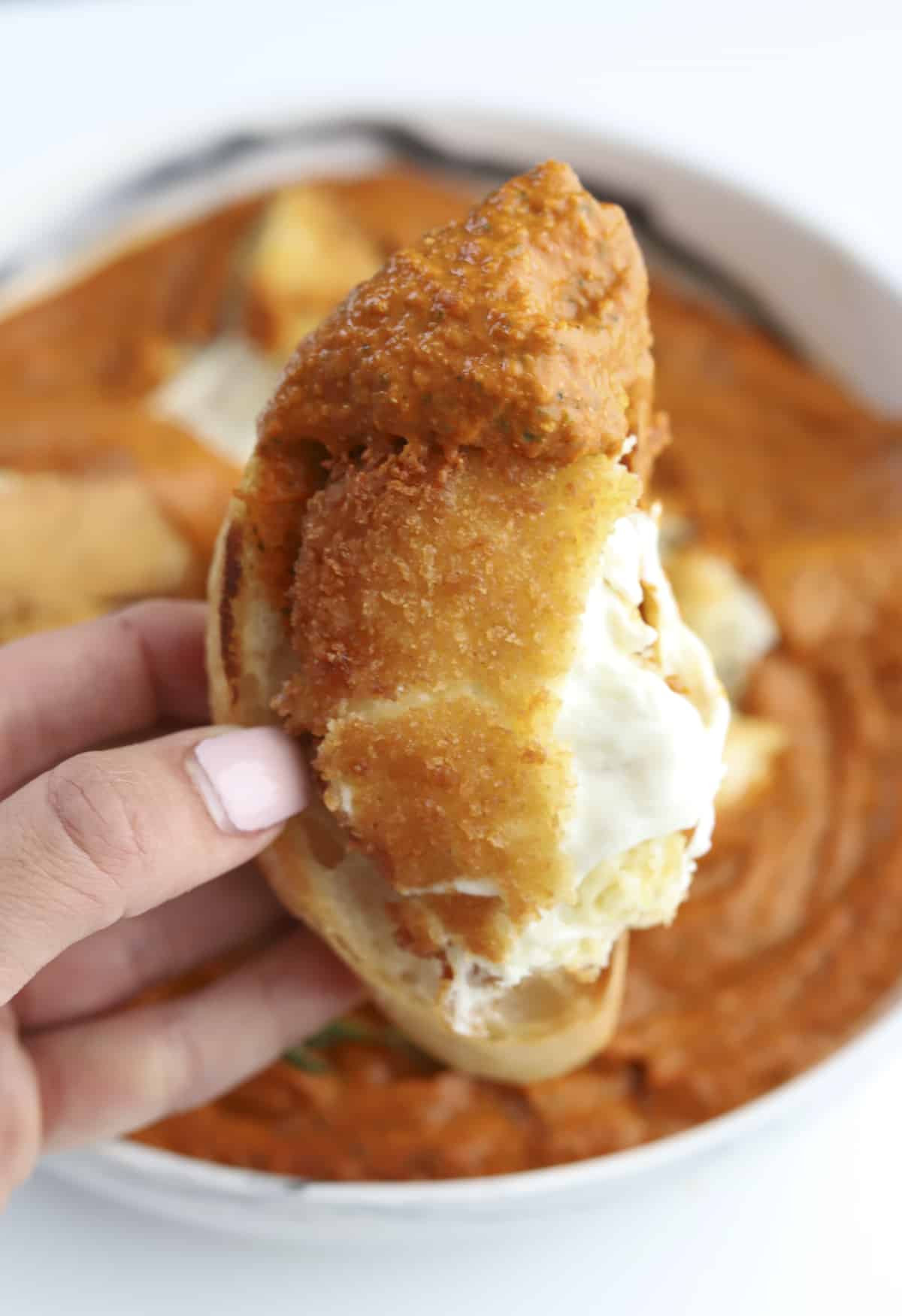 Fried Burrata with Romesco Sauce
This burrata is fried until perfectly crisp and creamy! It's topped over a roasted red pepper and tomato sauce!
Ingredients
Red Pepper Sauce

1

cup

cherry tomatoes

1

jar roasted red bell peppers

drained

1/4

cup

pinenuts

1

tbsp

tomato paste

2

tbsp

olive oil

1

whole head of garlic

cut in half

3

small baby red onions or 1 medium red onion

1

small bunch of basil

1

small bunch of Italian flat leaf parsley

1

tsp

kosher salt

1

tsp

black pepper

1/2

cup

flour

1

large egg

beaten

1

cup

panko

2

4oz burrata, pat dry

Oil for frying
Instructions
Add cherry tomatoes, red bell peppers, tomato paste, red onion (or shallot), garlic, and olive oil to a dish.

Roast at 400 degrees Fahrenheit for 40 minutes.

Add roasted veggies, squeeze the garlic, plus parsley, basil, salt, pepper, and pine nuts to a blender.

Blend until smooth and creamy.

Roll each piece of burrata in flour.

Dip each burrata in the beaten egg.

Cover each burrata in panko.

Heat oil to 375 degrees F. Fry until golden brown and crispy.

Serve on a plate with red pepper sauce and a side of crusty bread — enjoy!
Nutrition
Serving:
6
g
|
Calories:
197
kcal
|
Carbohydrates:
23
g
|
Protein:
5
g
|
Fat:
10
g
|
Saturated Fat:
1
g
|
Polyunsaturated Fat:
3
g
|
Monounsaturated Fat:
5
g
|
Trans Fat:
0.003
g
|
Cholesterol:
27
mg
|
Sodium:
498
mg
|
Potassium:
244
mg
|
Fiber:
2
g
|
Sugar:
4
g
|
Vitamin A:
224
IU
|
Vitamin C:
11
mg
|
Calcium:
44
mg
|
Iron:
2
mg
Nutrition information is automatically calculated, so should only be used as an approximation.
Like this recipe?
Please leave a comment!