We don't know about you, but we're gearing up for back-to-school season. And that means we need quick, easy, delicious meals that are nutritious, too! So, we rounded up our best comfort foods with minimal prep and maximal flavor. Whether you need a complete dinner or a comforting side, we've got you covered with recipes to help you get through the week.
Monday
This Roasted Chicken with Vegetables features savory seasoned chicken, potatoes, carrots, tomatoes, and onions. Cooked altogether in a single dish, it's a full meal on its own and is ready in just over an hour!
View Recipe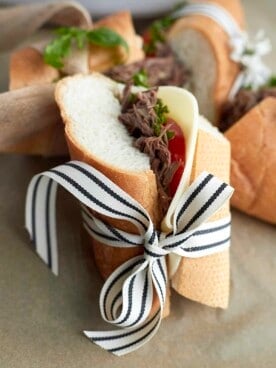 Tuesday
This Slow Cooker Po' Boy with Beef is cooked long and slow for a hands-off recipe that's a crowd-pleasing take on a Louisiana classic. Enjoy it with a side of mashed potatoes or Parmesan potatoes!
View Recipe
Wednesday
This Chicken and Broccoli Rice is a complete meal that's quick, healthy, easy, and makes enough to feed the whole family. With a total time of just over 30 minutes, it's a lifesaver on busy nights! Go ahead and make an extra batch to reheat throughout the week.
Thursday
This Creamy Whipped Feta Dip is a savory appetizer that can double as a light lunch or afternoon snack. Made with creamy feta, savory tomatoes, and crispy chickpeas, it's bursting with nutrients and texture to delight your senses and satisfy your tastebuds. Pair it with pita bread, crackers, and veggie sticks for easy dipping!
View Recipe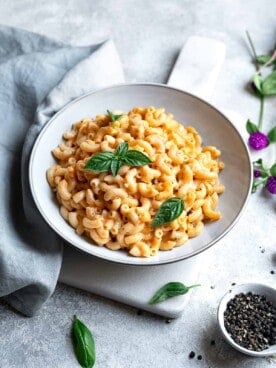 Friday
The best mac and cheese recipe you'll ever make, this Easy Baked Mac and Cheese is rich, creamy, cheesy, and so delicious. We used Cavatappi noodles, white cheddar cheese, and whole milk for extra indulgent flavor kids and adults will love. Finished with a panko topping, this recipe is indescribably delicious! Add chicken or beef to it for a complete meal. Or, pair it with main courses like coconut chicken tenders or slow cooker brisket!
View Recipe
Saturday
Coconut Chocolate Almond Bark is the easiest dessert you'll ever make! Flakey coconut, crunchy almond, rich chocolate, and thick, creamy condensed milk create a flavor and texture that is out of this world. Combined in a single bowl and baked in minutes, this coconut chocolate bark is the perfect dessert for lunchbox snacks, afterschool treats, or after dinner desserst.
View Recipe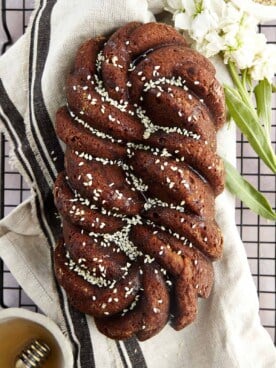 Sunday
Made with a Middle Eastern twist, this Tahini Banana Bread is soft, sweet, and nutty. Baked until fluffy and moist, it's topped with black and white sesame seeds for an easy breakfast, snack, or dessert that's full of nutrients and guaranteed to satisfy your sweet tooth. Serve it on its own or smeared with butter, tahini, or your favorite nut spread!
View Recipe