Find the best accessories to get the most out of everyone's favorite kitchen appliance – the Air Fryer. Whether you're looking to make one of our failproof air fryer dinner recipes or a yummy air fryer dessert, we've gathered up the best accessory options for you!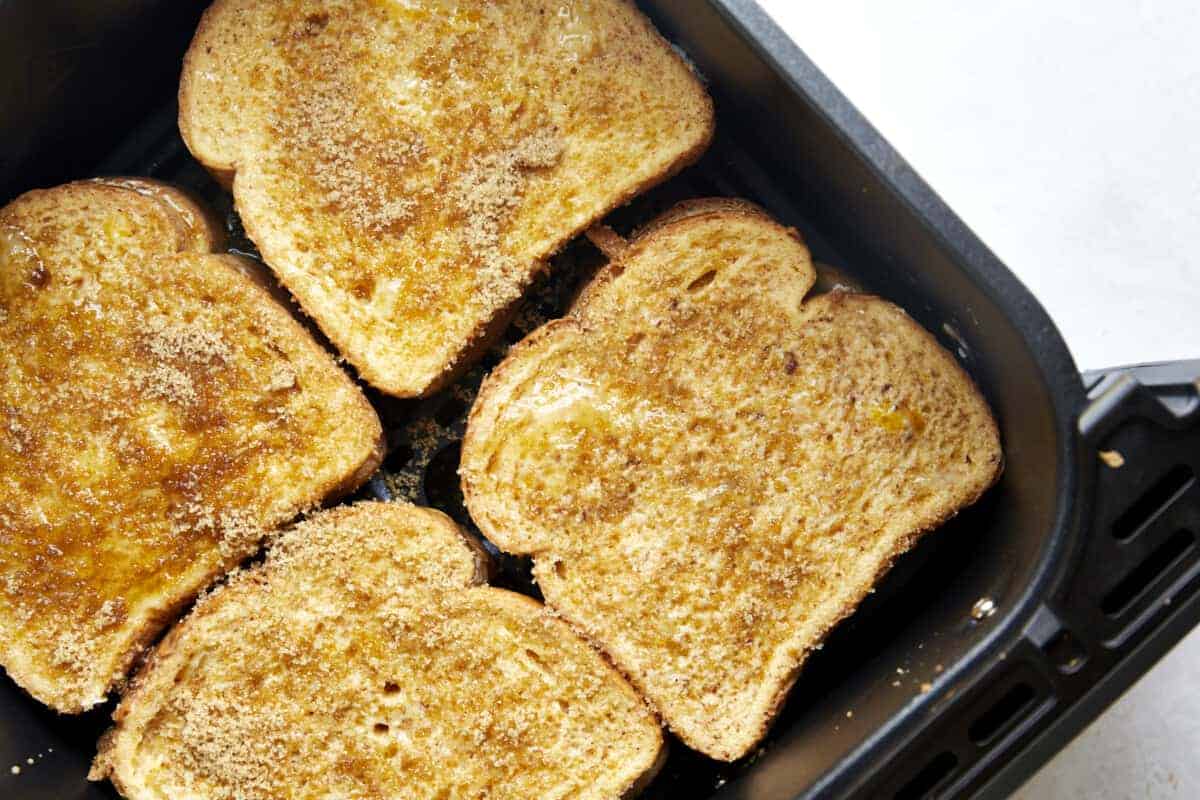 Our Top 10 Must-Have Accessories
If you own an air fryer, you're already well aware of its incredible versatility and the delicious, guilt-free meals it can produce. However, there's a world of culinary possibilities waiting for you beyond just frying. To truly elevate your air frying game, you need the right accessories. Whether you're a seasoned air fryer pro or just getting started, this roundup of the 10 best accessories will help you take your air frying adventures to the next level.
Our Favorite Air Fryers
And what use would these awesome accessories be without an Air Fryer to use them with! If you are in the market for a new Air Fryer or you're ready to try out this favorite kitchen gadget, we've pulled together our favorite options for you here!
Our Top 5 Air Fryer Safe Containers
Given the air fryer heating temps can range from 325°F to 400°F, it becomes crucial to only use containers capable of withstanding such high heat.
Most air fryers typically include their own accessories such as oven trays, baskets, and racks. However, it is essential to keep in mind that not all containers are suitable for use in an air fryer, even if they fit. Here's a list of our favorite air fryer safe containers.
5 Mouth Watering Air Fryer Recipes 😲
Your air fryer can do so much more than just frying. With the right accessories, you can roast, grill, bake, and more, all while keeping your kitchen mess-free and your meals healthier. Get ready to elevate your air frying experience and impress your taste buds with these favorite air fryer recipes. Happy air frying!
Air Fryer Lime Chicken
Learn how to make the best air fryer lime chicken with nine ingredients for an easy, flavor-loaded meal that's ready in under an hour!
View Recipe
Air Fryer Nutella French Toast Sticks
Our Air Fryer Nutella French Toast Sticks are the best way to start your day! Crisp and golden on the outside and oozing with sweet, Nutella filling, they're a decadent breakfast you can whip up in minutes.
View Recipe
Air Fryer Jalapeño Cheddar Chicken Meatballs
These Air Fryer Jalapeño Cheddar Chicken Meatballs are savory, spicy, and perfect for serving as a main course, appetizer, or snack! Made with 9 simple ingredients, they cook in less than 15 minutes for a crowd-pleasing recipe you'll love!
View Recipe
Za'atar Air Fryer Potato Wedges
These Garlic Parmesan Air Fryer Potato Wedges are tender on the inside, crisp and crunchy on the outside, and loaded with savory, cheesy flavor in every scrumptious bite. Cooked in the air fryer, they're ready in minutes and perfect for serving as an appetizer or side dish. We're even giving an oven option, too!
View Recipe
Cinnamon Bun Air Fryer French Toast
Made with sweet cinnamon sugar, this air fryer french toast is the easiest french toast you'll ever make! Serve the cinnamon buns warm for a finger-licking-good breakfast everyone will love!
View Recipe